Clearfil Majesty™ ES-2 Premium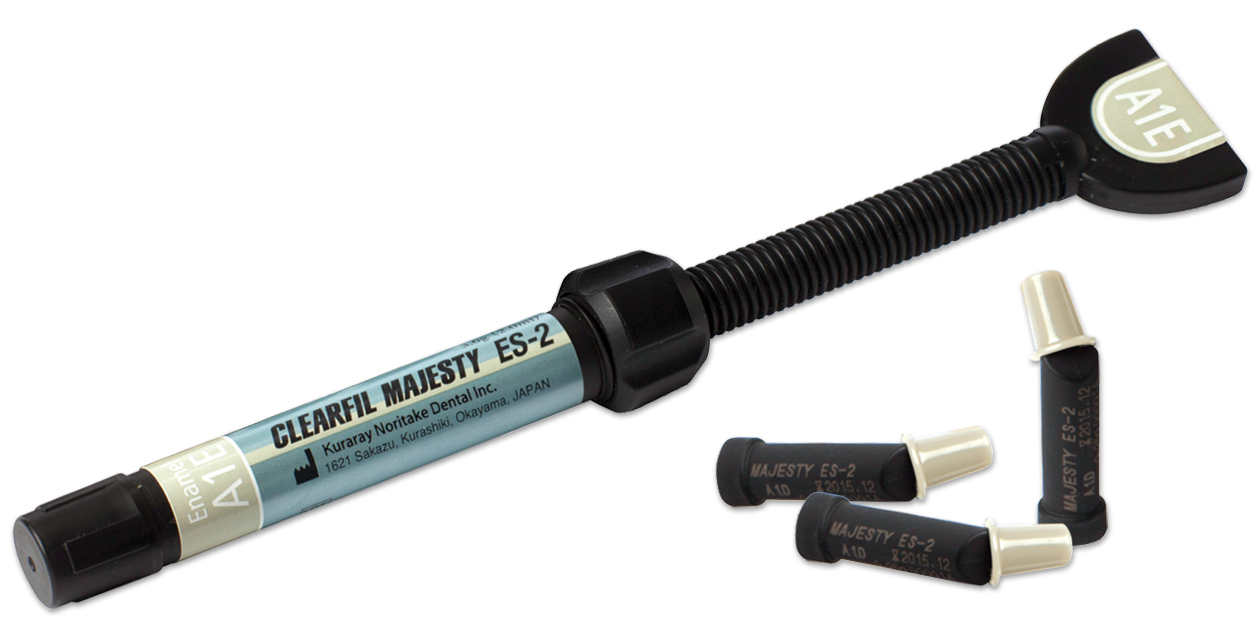 Free refill will be of equal or lesser value to lowest price purchase
value to lowest price purchase refill.
Product Details
Nano-hybrid composite designed for use in a dual-layer technique. Utilizing the Vita approved shade concept, five combinations of enamel and dentin shades cover 15 Vita Classical shades. Easy layering provides both an optically and anatomically designed restoration, in accordance with the Biomimetic Layering Concept, without the stress of complicated shade selection.