Clearfil Majesty™ ES-2 Classic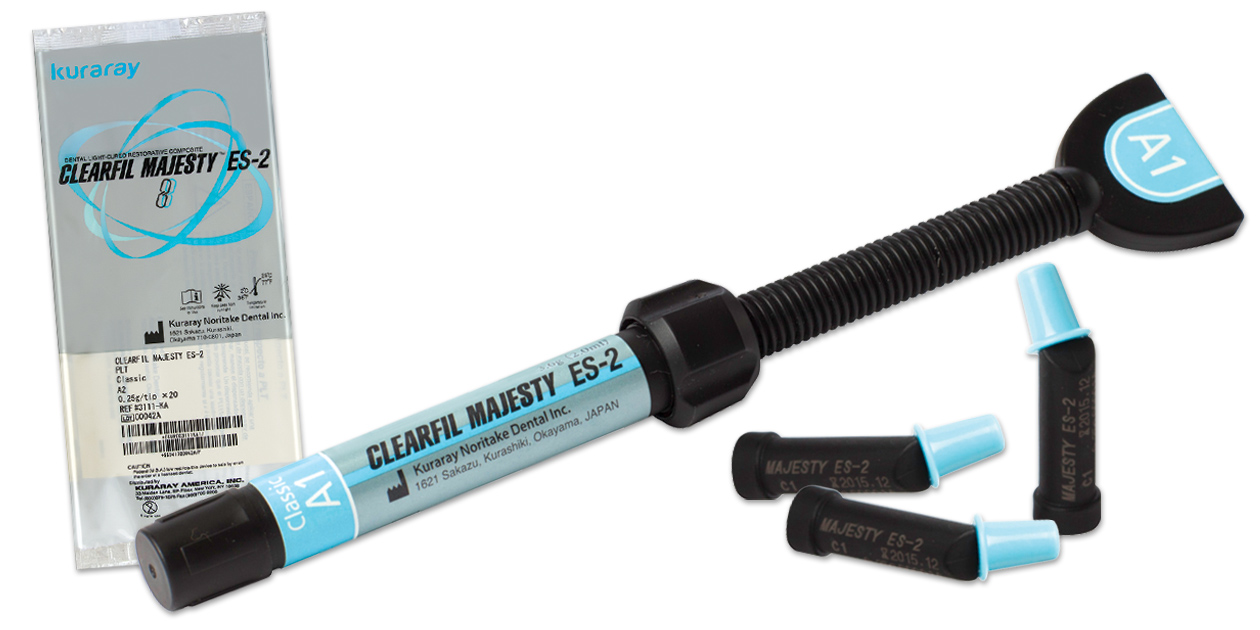 Free refill will be of equal or lesser value to lowest price purchase
value to lowest price purchase refill.
Product Details
Light-cure, radiopaque, nano-hybrid composite resin for anterior and posterior use.
Designed for use with the single shade placement technique.
Outstanding and versatile shade-matching for almost any restorative situation.
Vita-approved shades match the Vita Classical shade guide.
Long working time for easy sculpting, with no slumping.
Easy polishing with durable gloss.