Clearfil Majesty™ ES-2 Universal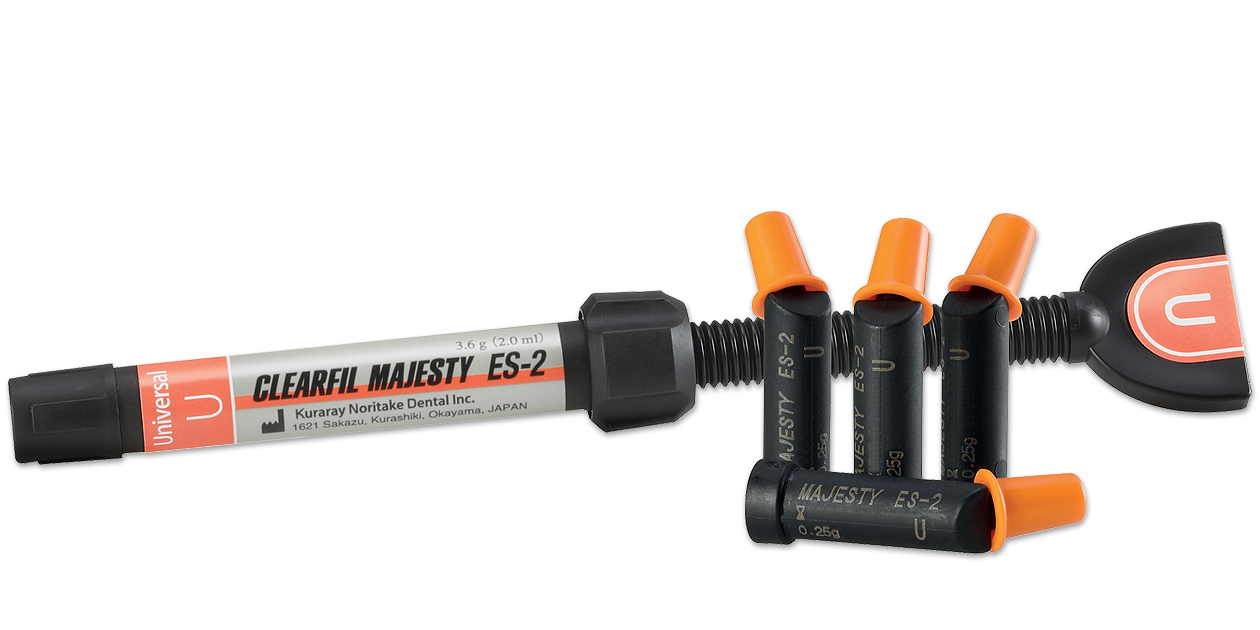 Product Details
Single shade universal composite for all posterior restorations, regardless of the color of the underlying and adjacent tooth structure. Light Diffusion Technology (LDT) makes restorations diffuse light in a similar way tooth structure does.
Simplified shade selection without a shade guide.
No blocker or opaquer needed.
Fewer steps for consistent, predictable results.
Low shrinkage stress.
Appealing and long-lasting outcomes.