3M™ Filtek™ Bulk Fill Flowable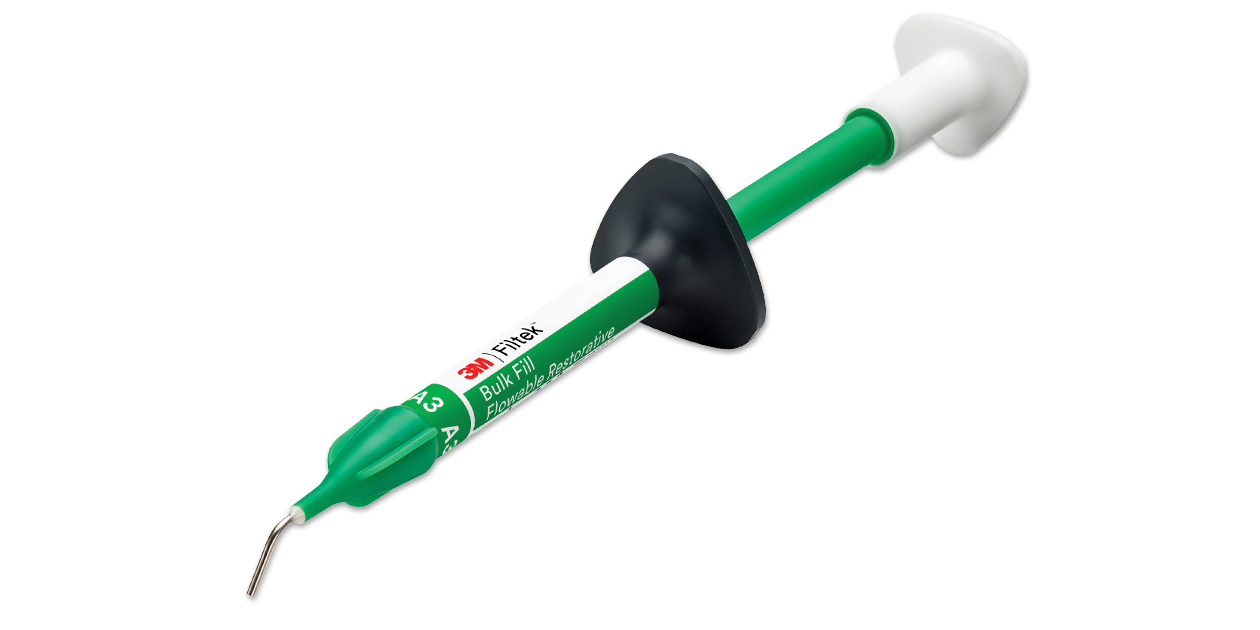 Watch Product Video(s)
Read Product Review(s)
Product Details
Posterior bulk fill composite saves time; reduces the need to incrementally place layers of composite. Can be bulk placed and cured to a depth of 4mm. Offers low stress and shrinkage, great wear resistance and high radiopacity.
New syringe for easier placement! The material has not changed, but the new syringe design is easier to hold and inject, and the blue barrel indicates the remaining material volume. The new syringe tips reduce bubbles and waste. (The new syringe tips must be used with the new syringe style.)
Clinical Evaluations
Filtek Bulk Fill Flowable
earned 4.0 stars out of a possible 5.0.
Cures 100% at the bottom of the proximal box when cured for 40 seconds. Nice handling. Preloaded tips with long, thin noses facilitate void-free dispensing and there is minimal to no dripping. Four shades. Less graying effect compared to others in this category.
Needs to be cured longer than recommended 10-20 seconds if the thickness is 4mm. Relatively low hardness could lead to faster wear if placed in proximal contact area.
Cures as good as it gets in the proximal box even when placed in a 4mm thickness, but it must be cured for 40 seconds and be careful using it in contact area due to low hardness.
©REALITY Publishing Company
9/3/13 website update
www.realityratings.com