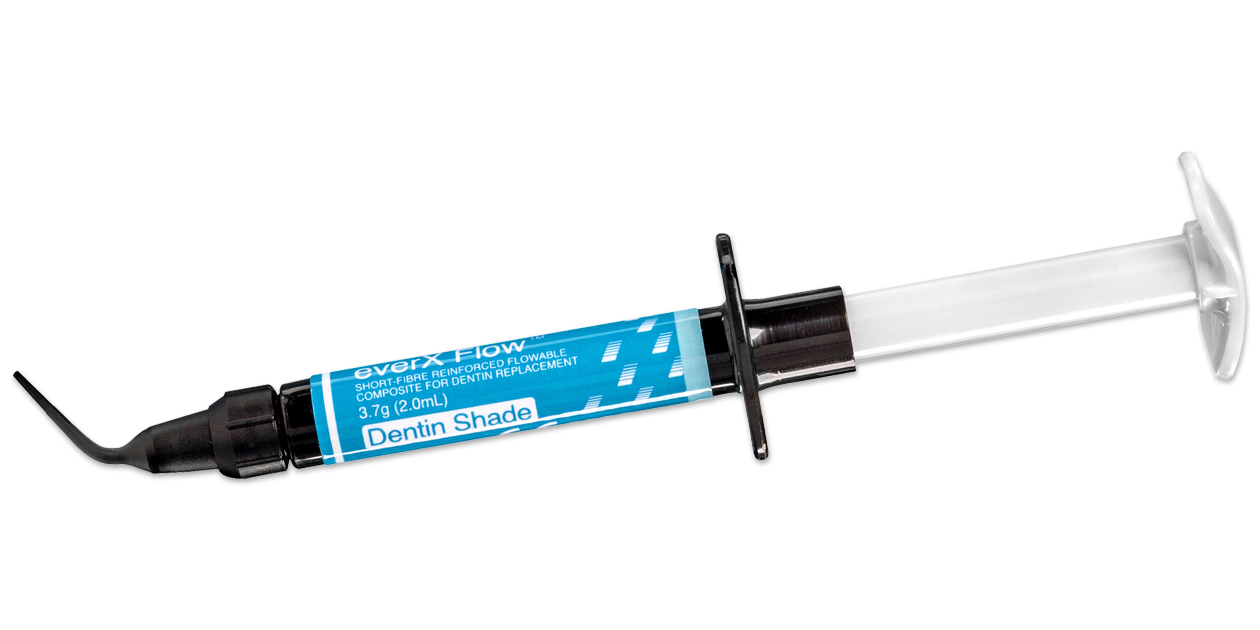 Product Details
Short-fiber reinforced flowable composite indicated for dentin replacement in bulk-fill and core build-up applications, and for all direct composite restorations. Perfect thixotropy for easy placement and adaption, and will not slump - even in upper molars.
Perfect for weakened and cracked-tooth structure cases when used with a conventional composite as an enamel layer. Although it features a high strength and fracture toughness, it should be covered with a layer of light-cured universal composite to ensure suffient wear resistance.
Bulk shade, with a thickness up to 5.5mm, is perfect for deep cavities and quick procedures.
Dentin shade, with a higher opacity, is ideal for core build-up and optimal esthetic results.