Beautifil Flow Plus X
(Made in Japan.)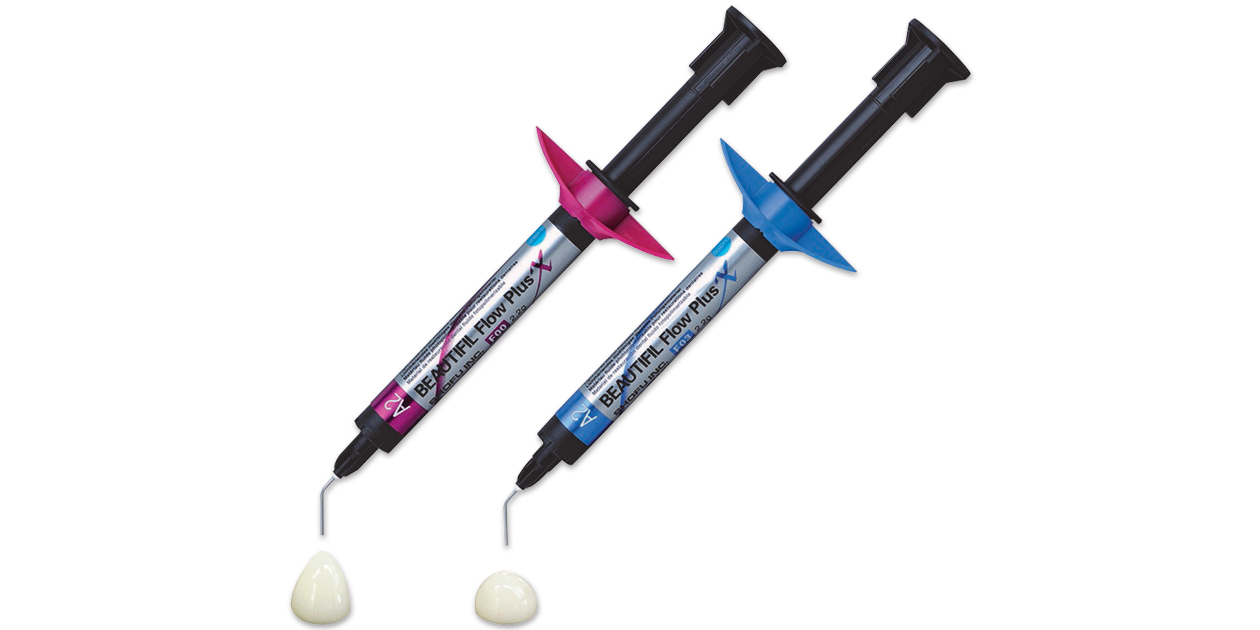 Product Details
The latest generation of Beautifil''s bioactive injectable hybrid restorative with a newly developed patented nano S-PRG filler. Offers Beautifil''s proprietary chemistry attributes, including fluoride release and recharge. Designed to be used in all class I - V restorations.
Effortless polishing achieves more surface gloss in less time.
Improved handling.
Stackable and sculptable; stays put.
Aesthetically blends with natural tooth.
High flexural strength, low wear resistance and shrinkage.
Refrigeration required; this product is stored under refrigeration at Safco.