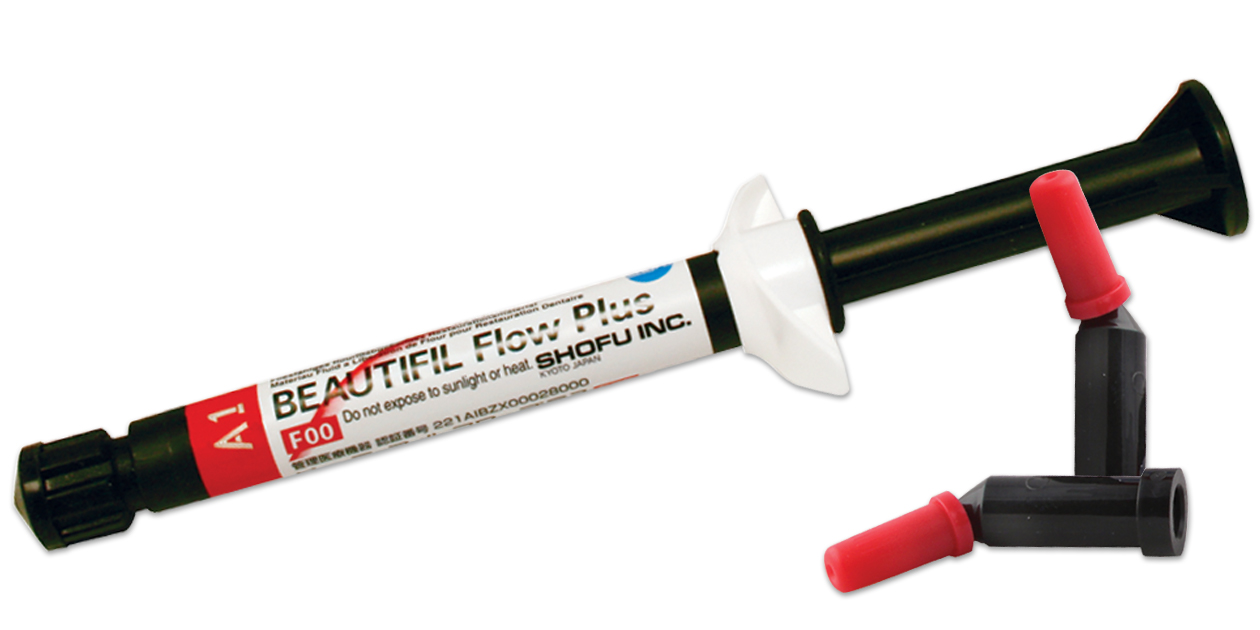 Free item will be of equal or lesser value to lowest price purchase item.
Product Details
Light-cured, hybrid composite for all indications including Class II restorations. Combines the delivery of a flowable with the strength, durability, and functionality of leading hybrid composites.

Beautifil Flow Plus offers you:
Viscosity and leveling characteristics that deliver naturally smooth and practically self-polishing results
Sustained fluoride release and recharge - ideal for high caries index patients.
Beautifil Flow Plus comes in two distinct viscosities: F00 (Zero Flow) for precision stacking, and F03 (Low Flow) for traditional flowability.
The Beautifil Flow kits contain BeautiBond adhesive, which requires refrigeration; these kits are stored under refrigeration at Safco. Beautifil Flow Plus composite does not require refrigeration.