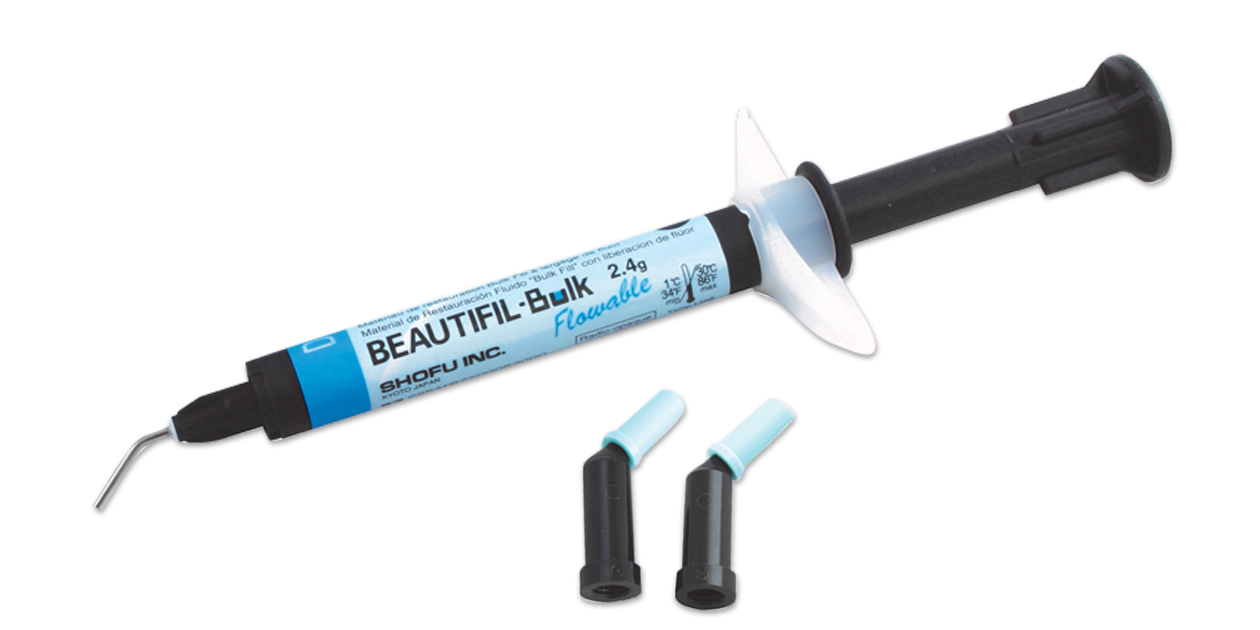 Product Details
Incorporates Shofu''s bioactive Giomer filler technology within a fast and easy bulk fill composite. Delivers esthetic results, low shrinkage stress and complete cure at 4mm depth.
Increased compressive and flexural strength due to reduced polymerization shrinkage and shrinkage stress.
Low postoperative sensitivity.
Superior fluoride release and rechargeability.
Self-leveling to increase cavity adaption.
Optimal opacity to match surrounding structure.
High radiopacity.