Prime & Bond Elect™
(Made in USA.)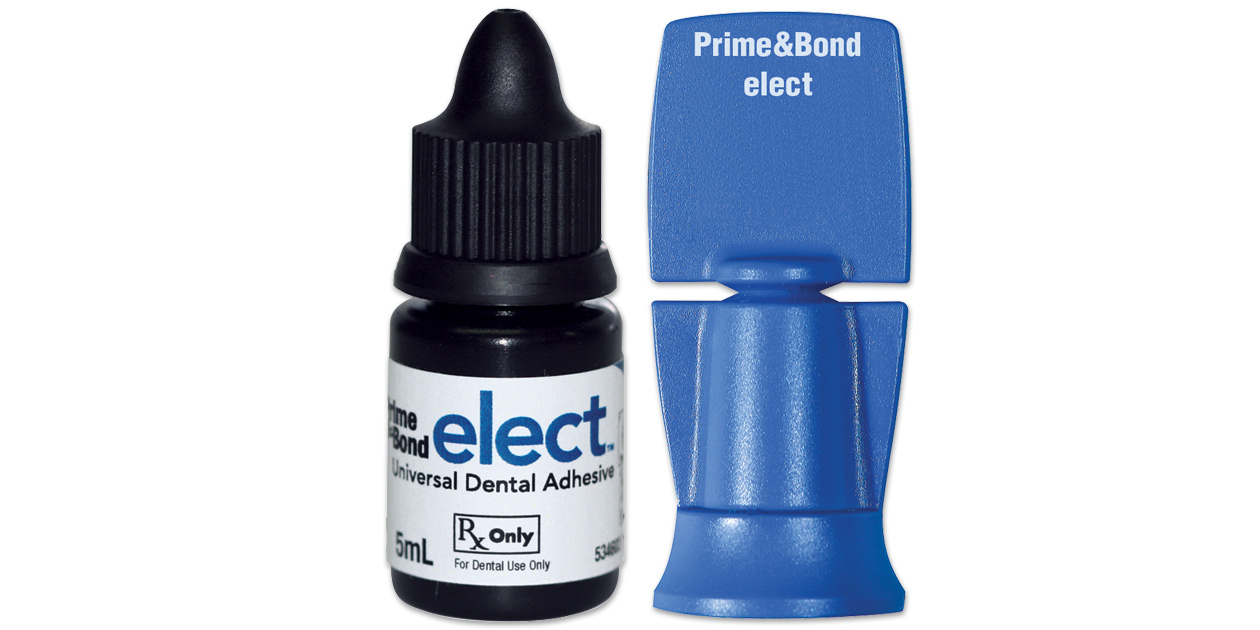 Watch Product Video(s)
Read Product Review(s)
Product Details
Universal dental adhesive for any bonding technique. Allows your choice of total-etch, self-etch, or selective-etch; across all direct and indirect restorations. High bond strength protects against microleakage. Virtually no sensitivity.

Refrigeration required; this product is stored under refrigeration at Safco.
Reviews
Prime & Bond Elect
earned 4.5 stars out of a possible 5.0.
Versatile – virtually all uses regardless of whether you etch or not with phosphoric acid. Bottle or unidose. Easy to use. Had predictable results. Works well with dual-cured or self-cured materials. Minimal to no post-op sensitivity.
Two layers may be needed, especially in self-etch mode. Bond strength to dentin in self-etch mode is on low end.
Allows you to use it in whatever modality you deem appropriate for the given situation, but use two layers to maximize its performance.
©REALITY Publishing Company 12/7/14 website update