OptiBond™ Solo Plus
(Made in USA.)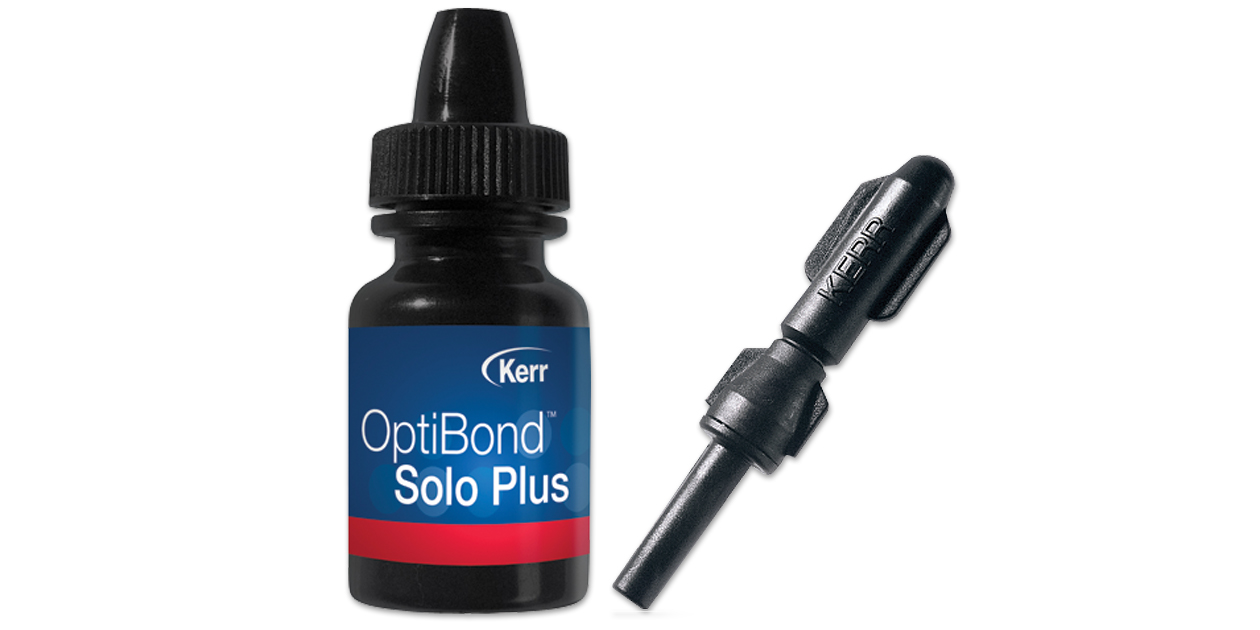 Prices shown reflect the 20% discount.
Product Details
Ethanol-based, total etch, light-cured adhesive technology proven to protect against microleakage. 15% filled with 0.4 micron glass for optimal reinforcement of dentin tubules at great depths. Fluoride-releasing.

Simple to use: apply, lightly dry, light cure, and you're finished - no multiple coats necessary.
Reviews
OptiBond Solo Plus
earned 4.2 stars out of a possible 5.0.
It has been a stellar performer (along with the original version) for over 11 years, being the gold standard for most of our direct, light-cured bond strength tests. It was also the first with unidose packaging. From a clinical perspective, there has been very little post-operative sensitivity reported by the evaluators. Its increased viscosity makes applying it very easy, with only two evaluators reporting any problems seating an indirect restoration after light curing it.
Need to be sure to thin it out before curing when using it with indirect restorations. Doesn't work with self-cure materials.
Performs with consistency and reliability, but only with light-cured materials.
©REALITY Publishing Company
3/12/12 website update
www.realityratings.com