OptiBond™ eXTRa Universal
(Made in USA.)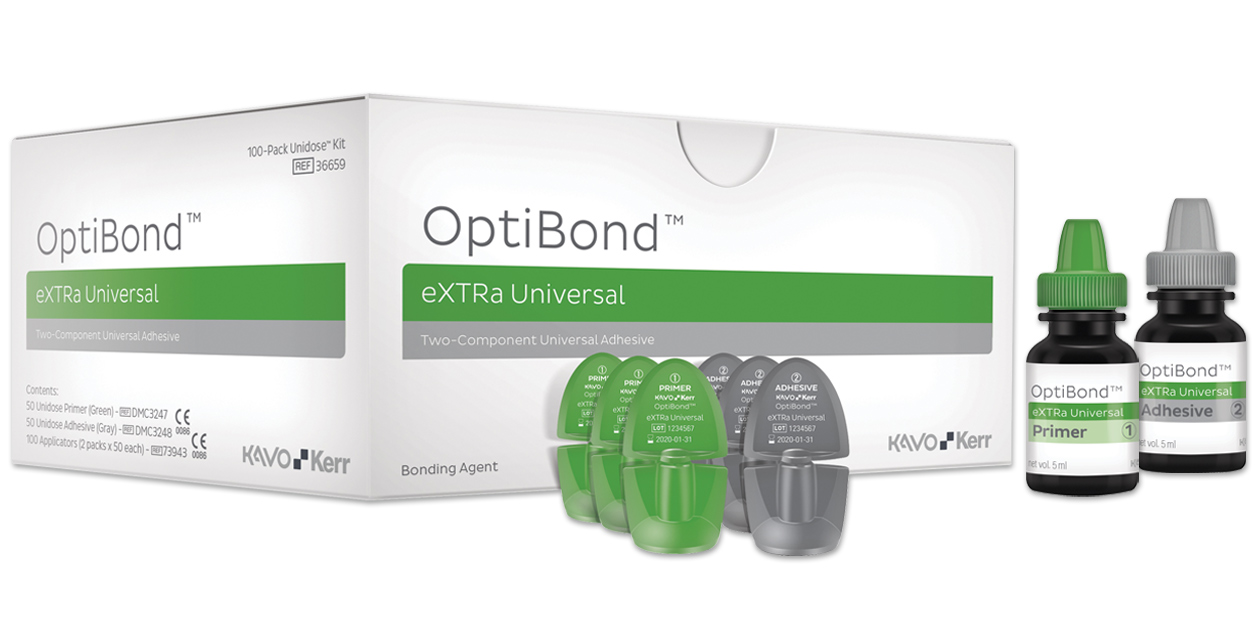 Product Details
OptiBond eXTRa Universal replaces OptiBond XTR. According to the manufacturer, if you have any remaining OptiBond XTR primer or adhesive, it can be used with the new OptiBond eXTRa primer or adhesive.
Two-component universal light cure adhesive, providing outstanding adhesion to all composite, self-cure, dual-cure, light-cure resin cement and core build-up materials, without the need for any auxiliary product.
May be used in self-etch, selective-etch, and total-etch techniques.
Superior bond strength.
Effective enamel etching and dentin tubule penetration.
Refrigeration required; this product is stored under refrigeration at Safco.