OptiBond™ eXTRa Universal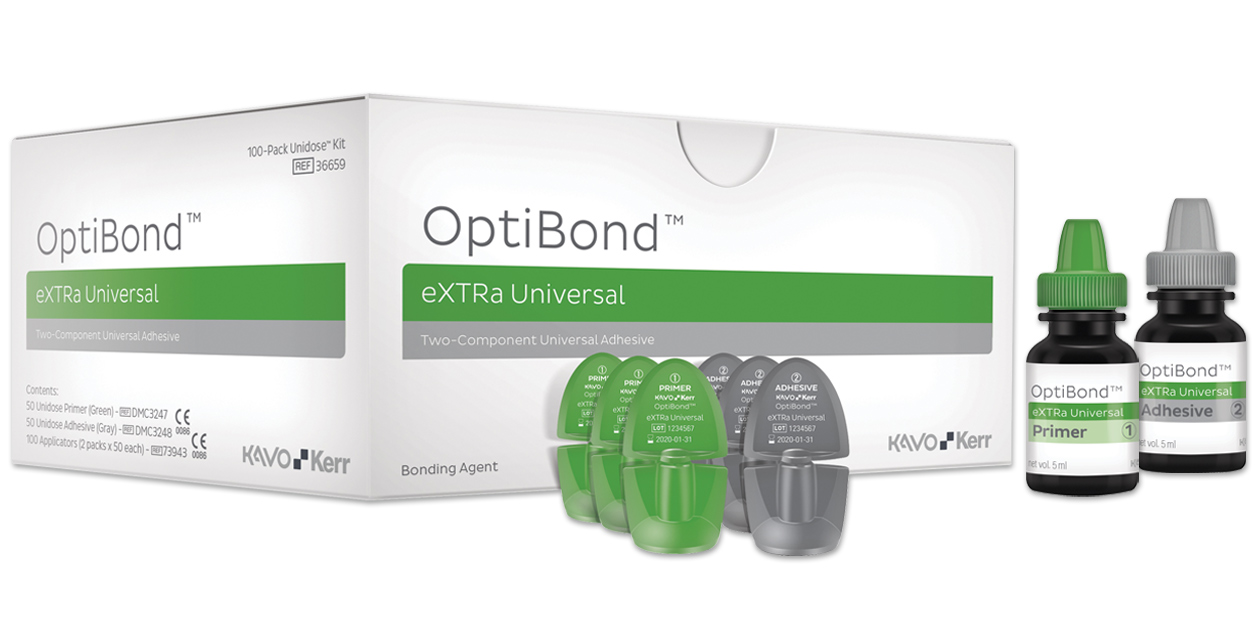 To qualify for the buy/get offer, you must purchase 2 of the same item
number.
Product Details
Two-component universal light cure adhesive, providing outstanding adhesion to all composite, self-cure, dual-cure, light-cure resin cement and core build-up materials, without the need for any auxiliary product.
May be used in self-etch, selective-etch, and total-etch techniques.
Superior bond strength.
Effective enamel etching and dentin tubule penetration.
Refrigeration required; this product is stored under refrigeration at Safco.