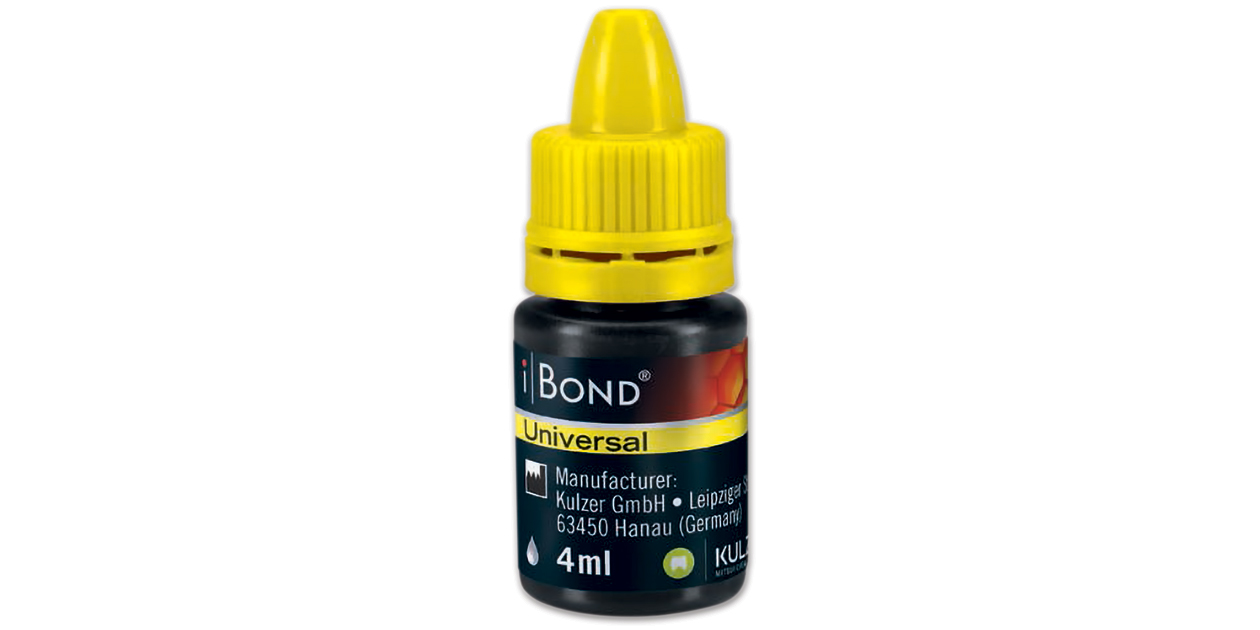 Product Details
Light-curing adhesive for any bonding technique, all indications, and is compatible with all light-, self-, and dual-cure materials without the need of a dual-cure activator. Reliably bonds all common types of restorations, such as resin cements, core build-up, self-cure/dual-cure composites and compomers for the cementation of indirect restorations.
Many benefits in one bottle!
Due to the unique moisture control system and optimal formula, iBond Universal offers excellent dentine penetration and instant, reliable bond strength.
Acetone acts like a water chaser and supports the fast evaporation of water. You benefit from this skillful system with easier air-drying, reduced technique-sensitivity and a homogenous bonding layer.
Enables bonding of composite/compomer, precious metal, non-precious metal, zirconia or silicate ceramic, and is compatible with light-cure, dual-cure and self-cure materials without the need of a dual-cure activator. For bonding and repairing silicate ceramics, precondition the restoration using iBond Ceramic Primer.
Exclusive drop contol bottle design delivers just the amount of bonding agent needed.