Clearfil™ Universal Bond Quick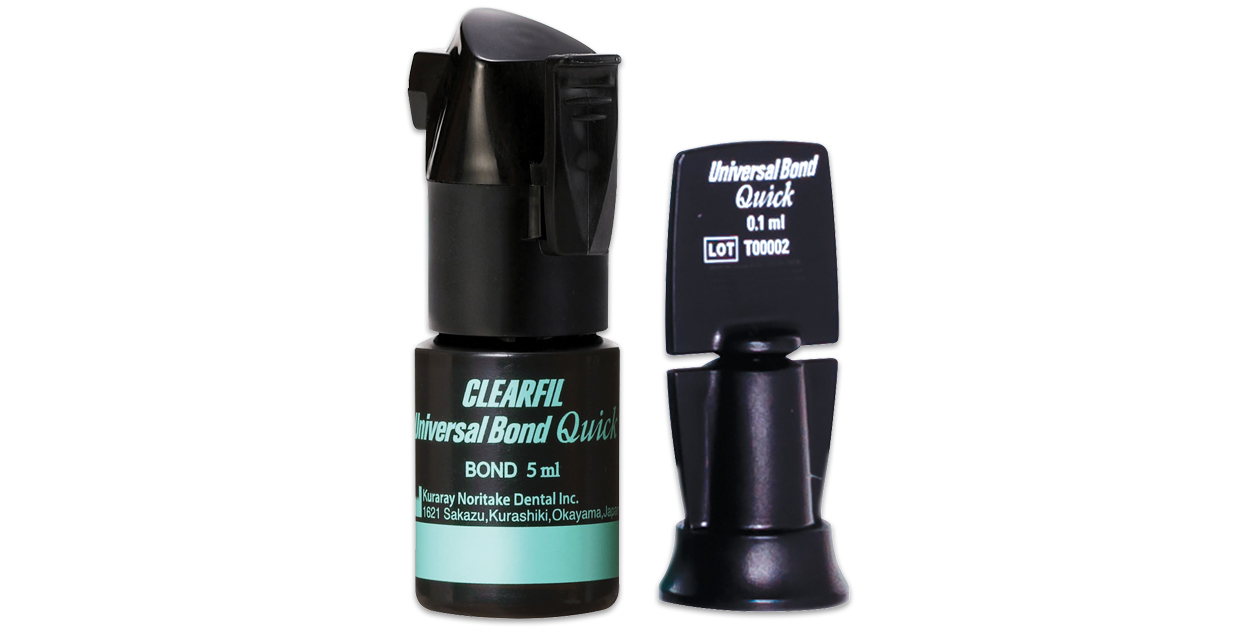 Product Details
Unit dose standard packs #373-2611 will be unavailable from the manufacturer until August 2019. To check availability, please visit this page or call Safco customer service at 800-621-2178.
Single-bottle universal adhesive that reduces application time without compromising bond strength, sealing or desensitizing. Improved bottle design enables one-handed delivery and improved drop control.
MDP and amide monomer chemistry creates a more rapid bond, eliminating waiting time and dramatically reducing water absorption.
Indicated for use with all etching techniques and light, self or dual-cure materials.
Bonds to dentin, enamel, metals, zirconia and lithium disilicate restorative materials.
Releases fluoride.
Can be mixed with Clearfil DC Activator to become a dual-cure adhesive, thereby making this product truly "universal" for all etching and restorative needs.
Refrigeration required; this product is stored under refrigeration at Safco.
Clinical Evaluations
Clearfil Universal Bond Quick
earned 4.6 stars out of a possible 5.0.
Faster than most other adhesives. Clinically acceptable bond strengths even with self-cured composites. Works for all procedures. Nice viscosity. Virtually no sensitivity was reported. Easy to use. Creates shiny prep surface virtually all the time. Available in bottles and unidose. Laminated directions are easy to follow.
Still prudent to etch enamel with PA. Need to light cure before seating indirect restorations. Some parts of the conventional directions may need revisions to be clearer. Unidose cannot be used with DC Activator.
The 3-second application time is a big attraction, especially when time and isolation can be major issues such as in pediatric and geriatric patients, but if adding a few extra application seconds gives you peace of mind, then go for it: your results will still be really good.
©REALITY Publishing Company
8/14/17 website update
www.realityratings.com