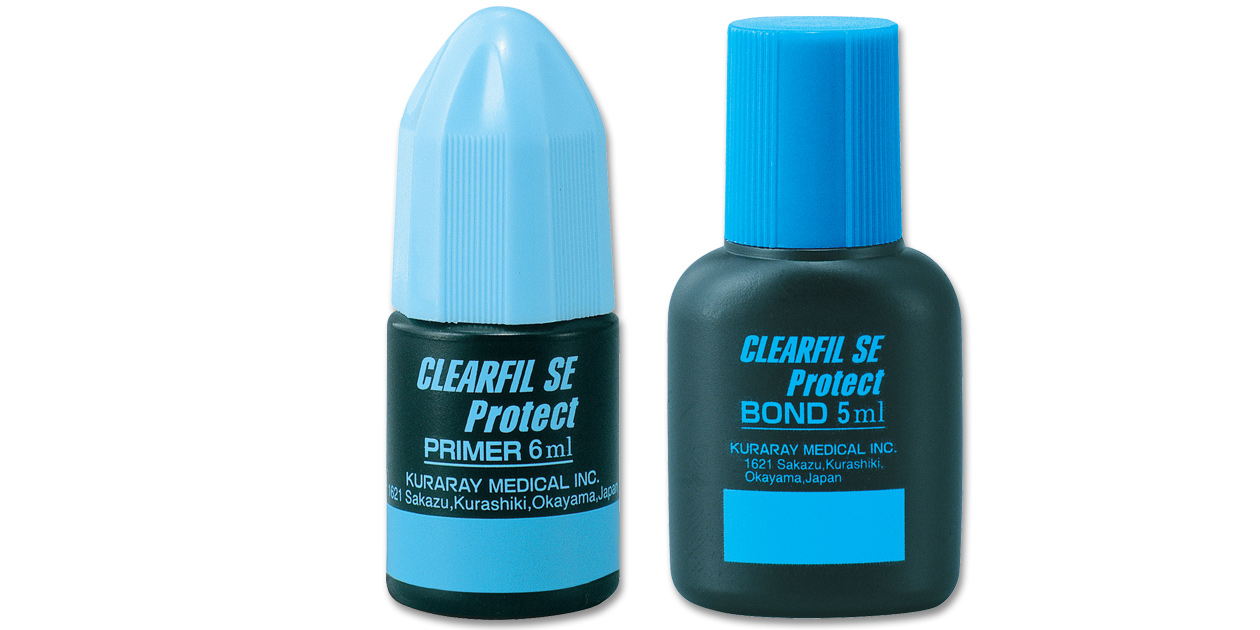 Watch Product Video(s)
Read Product Review(s)
Product Details
Clearfil SE Protect contains the same proprietary self-etching, light-cure technology as Clearfil SE Bond, with two additional proprietary technologies: long-term fluoride release and the MDPB monomer, which has an antibacterial cavity cleansing effect.


Clearfil SE Protect has the same physical properties, features and benefits as SE Bond. It is easy and fast to use, has minimal dentin decalcification, maximum marginal leakage protection, very high dentin bond strength, and lower post-operative sensitivity.
Refrigeration required; this product is stored under refrigeration at Safco.
Clinical Evaluations
Clearfil SE Protect
earned 4.5 stars out of a possible 5.0.
SE Bond with an antibacterial agent and sodium fluoride. These additional ingredients presumably add an extra level of protection against the inevitable microbial invasion via microleakage and may eliminate even trying to disinfect the preparation prior to placing restorations. While this approach is sound and there is at least one study giving credence to its efficacy, it would be better if it performed up to the level of SE Bond AND had the aforementioned benefits. Fortunately, our tests show that its performance is quite good and even exceeds the lofty status of its brethren on enamel.
Don''t follow the manufacturer''s advice of just letting it sit undisturbed – you should agitate the primer on the tooth surface. Same problems as SE Bond when it comes to indirect and/or self-cure usage. No unidose option.
SE Bond, but with the added antimicrobial action.
©REALITY Publishing Company
3/3/12 website update
www.realityratings.com