Bond Force
(Made in Japan.)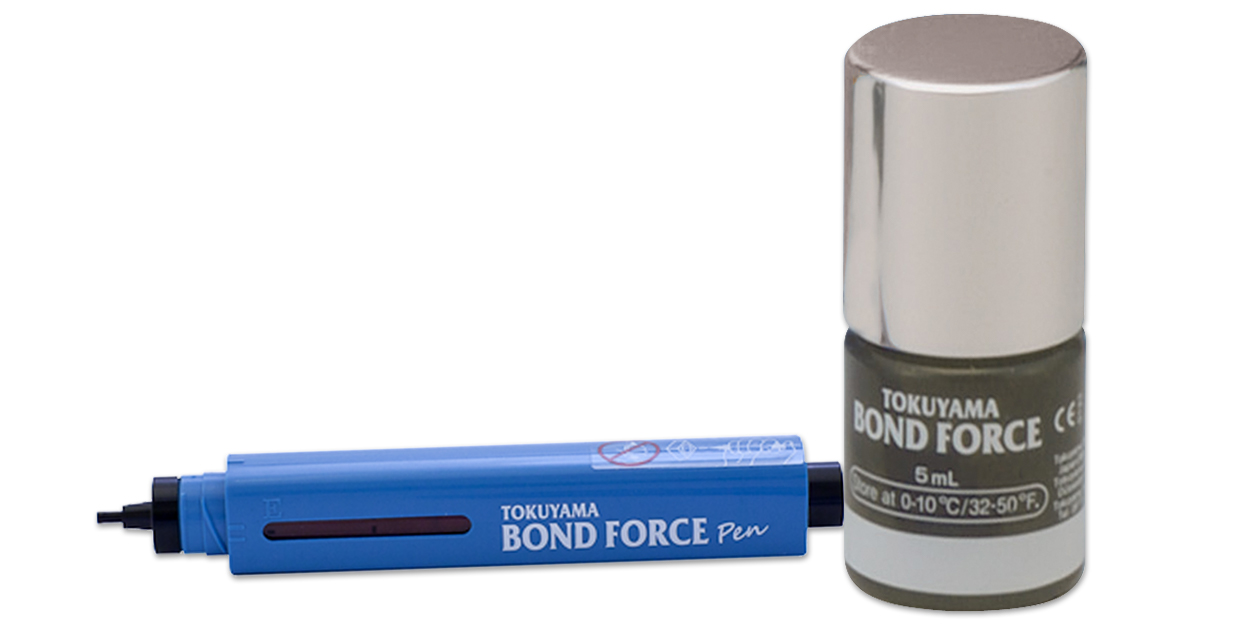 Limit 2 free refills per office. Free item will be of equal or lesser value
to lowest price purchase item.
Product Details
Single component, self-etching (7th generation), light-cured, fluoride releasing adhesive. Requires only 1 application. Self-leveling technology allows for a uniform layer with a film thickness as low as 8μm. Designed for use on both cut/uncut enamel and dentin. Extended working time of 5 minutes. Contains Bis-GMA, HEMA, phosphoric acid monomers and an alcohol solvent.
Refrigeration required; this product is stored under refrigeration at Safco.