3M™ Adper™ Single Bond Plus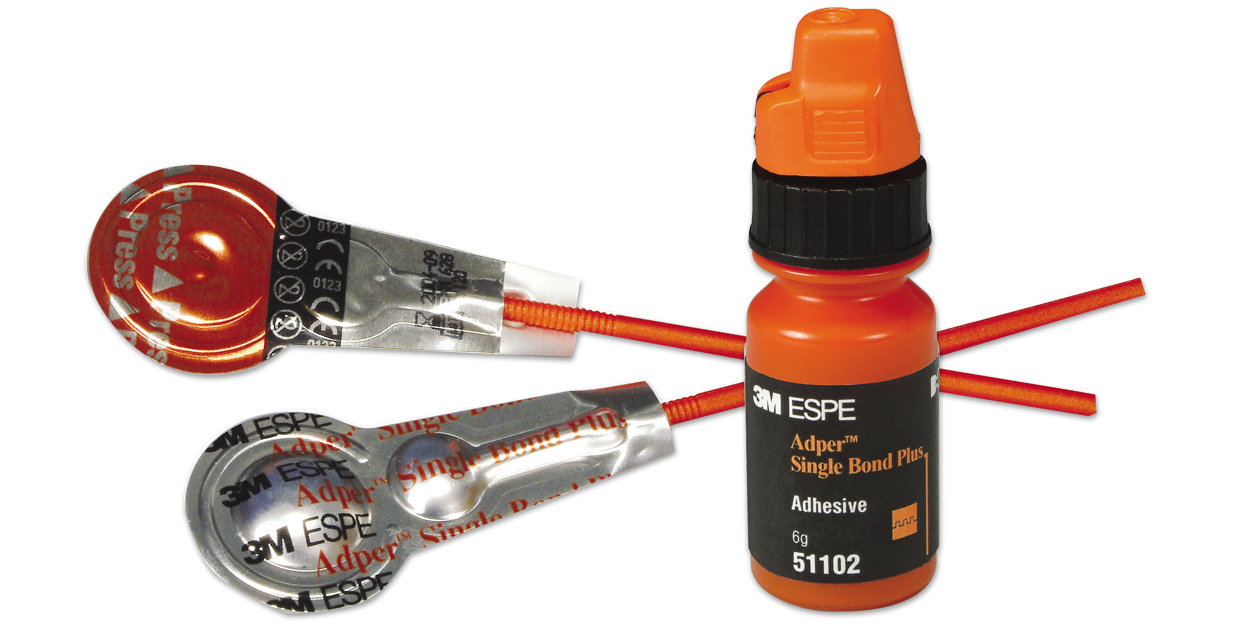 Product Details
5th generation (one-bottle, total-etch) bonding agent combines a dentin primer and adhesive in a single bottle.
Low film thickness makes it ideal for use on veneers, inlays and onlays.
For use with direct light-cured restorative materials. May also be used in conjunction with resin cements when bonding lab-fabricated composite or ceramic restorations.