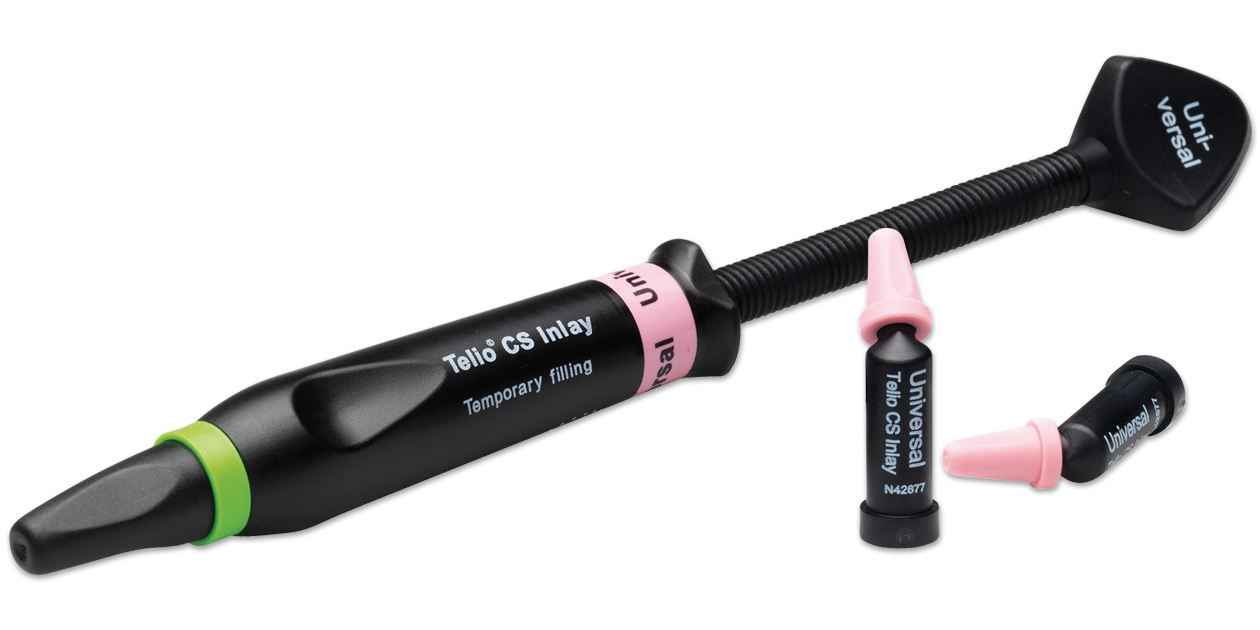 Product Details
Same great consistency and modeling properties as the Fermit line, with a reduced curing time of 10 seconds. Single component, light cure material, for the temporary restoration of Class I and Class II cavities. May be used as a temporary
restoration for up to one year.
Telio CS Inlay - For use in deep inlay preparations with parallel walls or to seal implant screw access holes.
Telio CS Onlay - For use in large, shallow cavities. Less elastic than Telio CS Inlay.