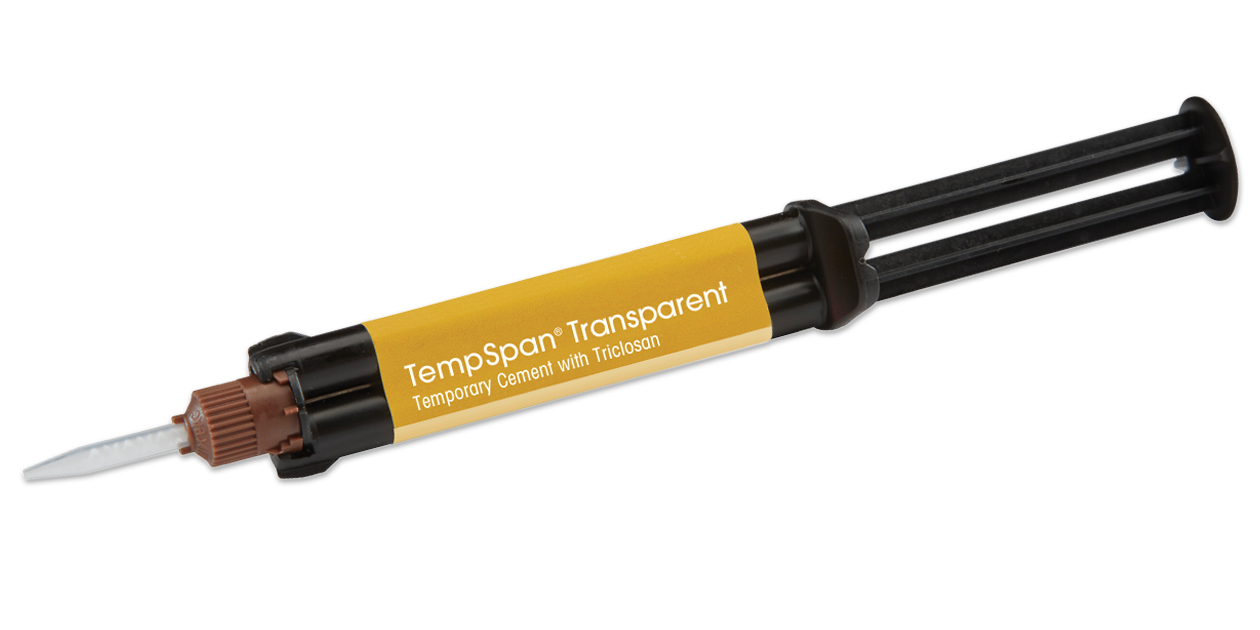 Product Details
Dual-cure, resin based, eugenol-free temporary cement. Offers strong, long-lasting restorations while allowing easy removal when needed. Double barrel automix syringe for placement directly into the restoration.
Ideal for the highly esthetic anterior zone. Virtually colorless, it safely secures provisional crowns and bridges without influencing the overlying color.
Refrigeration required; this product is stored under refrigeration at Safco.