Temp-Bond® Clear™
(Made in USA.)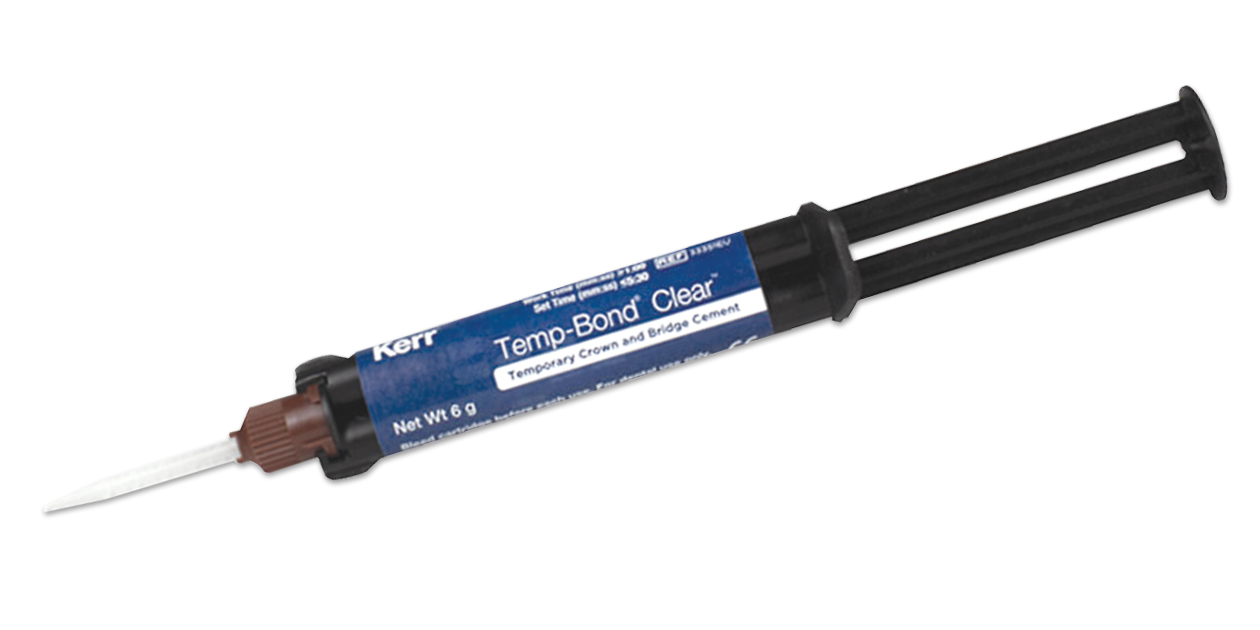 Product Details
Dual-cure, non-eugenol, temporary resin-based cement with triclosan for use in cementation of temporary and provisional restorations such as crowns, bridges, inlays and onlays. Flexible and transparent when cured; offers good mechanical retention and easy mouth removal. Convenient hand-held automix syringe for direct placement.
Reviews
Temp-Bond Clear
earned 4.0 stars out of a possible 5.0.
Most translucent, which means it won''t shine-through provisionals. It also has adequate working time for multiple units and is very easy to clean off preps.
Not retentive enough for free-form, adhesive-type preparations. Has a slight negative effect on bond strength. Due to its translucency, it can be difficult to see when cleaning excess and it won''t mask a dark prep.
If you don''t want the color of the cement to influence the final appearance of the provisional, use it.
©REALITY Publishing Company
Volume 22 (2012)
www.realityratings.com