3M™ RelyX™ Temp E and
3M™ RelyX™ Temp NE
(Made in Germany.)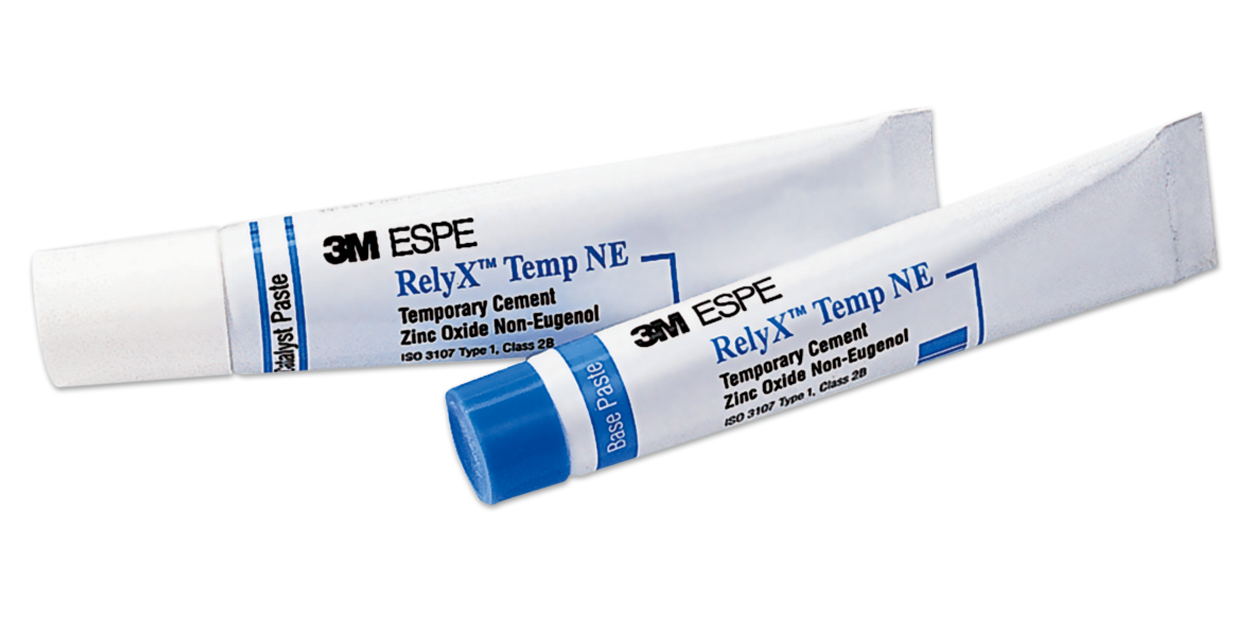 Free item will be of equal or lesser value to lowest price purchase item.
Click the Mix N Match Sale ad below to see all of the included products.
Product Details
Zinc oxide temporary cement offers strong adhesion and extremely low film thickness. Excess material is quickly and easily removed, with a majority of the cement remaining in the temporary, not on the tooth.
3M™ RelyX™ Temp NE does not contain eugenol, while the eugenol content in 3M™ RelyX™ Temp E has a sedative effect on the pulp.
1'' 30" - 2'' 30" work time
3'' 30" - 4'' 00" setting time