NexTemp® Temporary Cement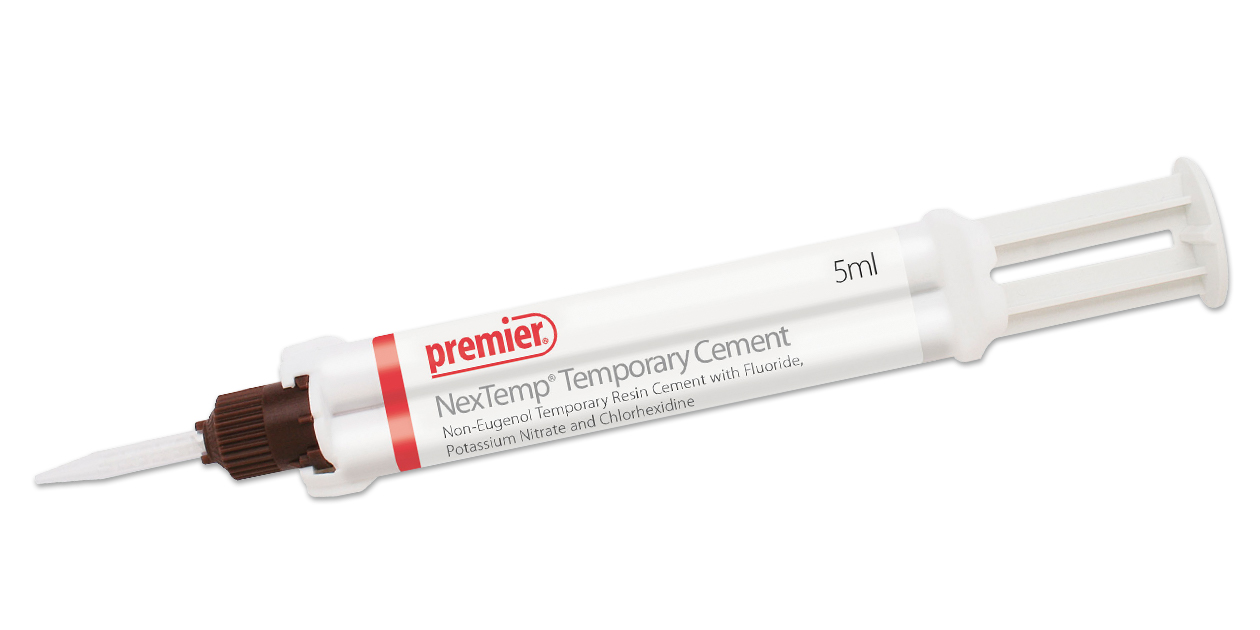 Opaque shade sent unless otherwise requested.
Product Details
Non-eugenol, resin based cement in an automix syringe. Initial gel-set stabilizes the temporary; final set occurs one minute later. Provides firm retention and easy removal - no recementing temporaries. Neutral shade and fluoride releasing. Contains the antimicrobial chlorhexidine as well as potassium nitrate to reduce sensitivity.

Refrigeration suggested; this product is stored under refrigeration at Safco.