Variolink® Esthetic
(Made in Liechtenstein.)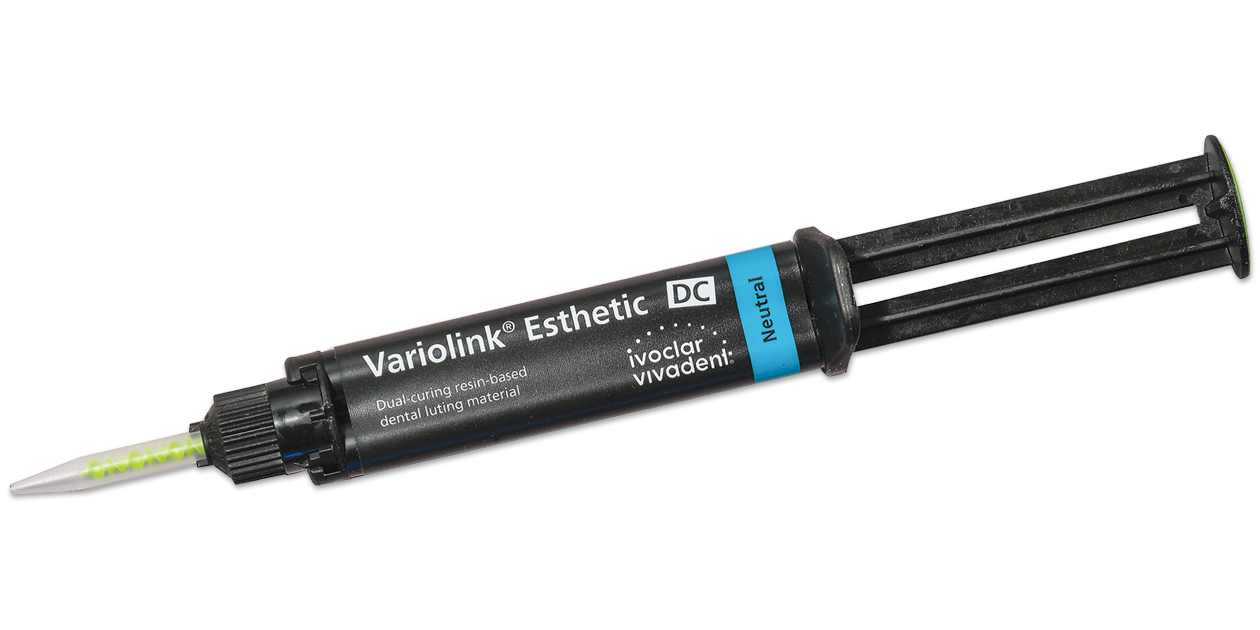 Product Details
Esthetic cementation made simple. A light and dual-curing luting composite for the esthetic and permanent cementation of demanding ceramic and composite resin restorations.
Its combination of exceptional esthetics and user-friendly shade matching ensures excellent clinical results in every case.
Exceptional handling and easy clean-up
Amine-free for long-term shade stability
Reliable bond strength results with a universal, easy to use bonding system
Even when exposed to intensive light or a humid environment, Variolink Esthetic is not subject to visible shade changes. Its lifelike fluorescence is similar to that of natural teeth. Very resistant to wear, ensuring good marginal quality of the restoration while in place.
Shade
Translucency (approx.)
Effect
Light+
5% (opaque)

Considerably lightens

(more whitish)

Light
10%
Slightly lightens
Neutral
17%
No shade effect
Warm
12%

Slightly darkens

(more yellowish)

Warm+
8.5%

Considerably darkens

(more yellowish)