SpeedCEM® Plus
(Made in Liechtenstein.)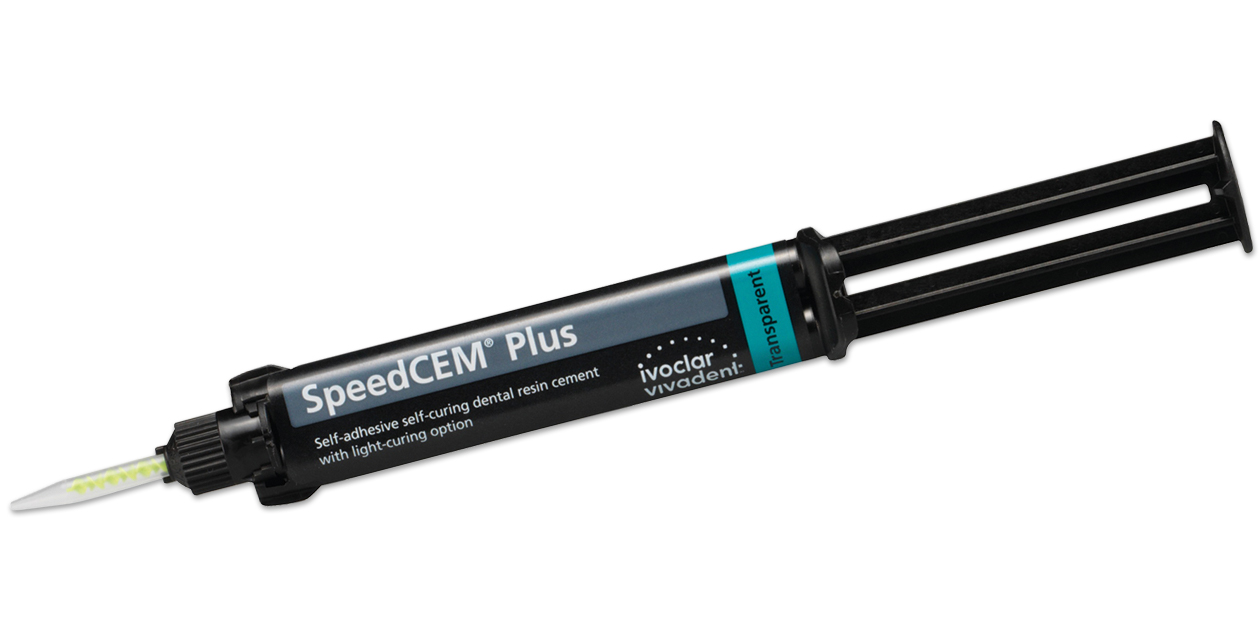 Free syringe refill is limited to the transparent shade.
Product Details
Self-adhesive, self-curing resin cement with a light-curing option. Produces high bond strength on zirconium oxide, base metal alloys (e.g. titanium) and on dentin without light-activation. Suited for cementing restorations made of zirconium oxide and metal ceramics, and the cementation of restorations on implant abutments. Easy clean-up of excess material. Radiopaque.
Refrigeration required; this product is stored under refrigeration at Safco.