SoloCem®
(Made in Switzerland.)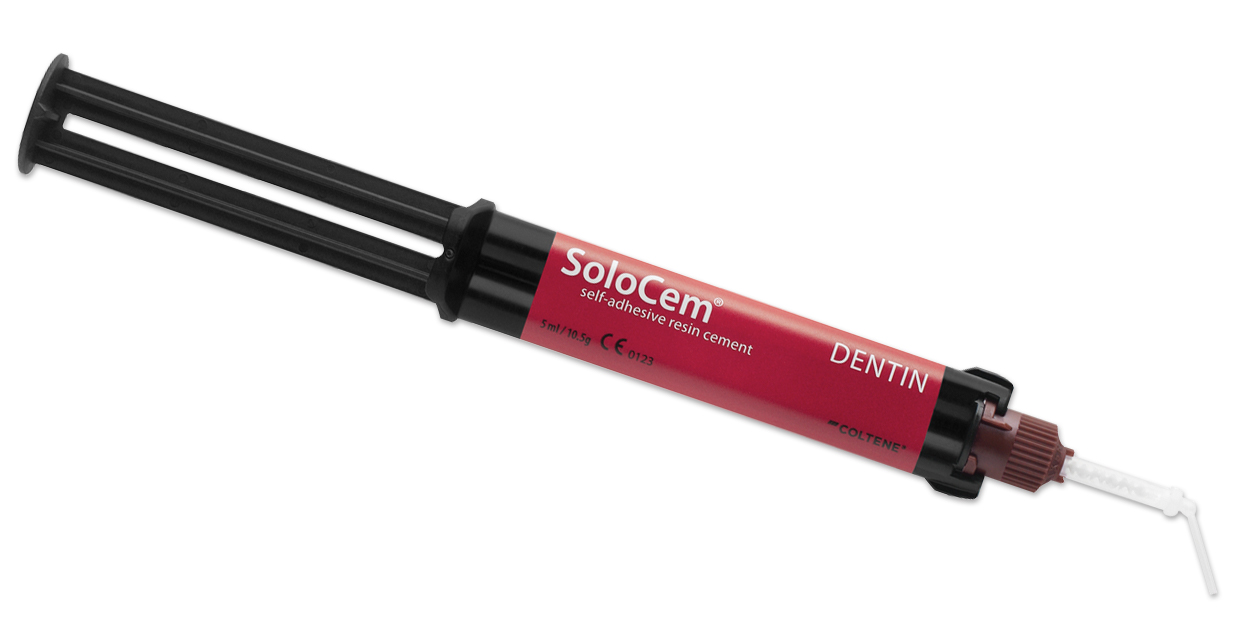 Product Details
Dual-cure, self-adhesive resin cement with antibacterial zinc oxide that ensures reliable, tight restoration, in concert with a particularly low level of shrinkage.
SoloCem offers:
Antibacterial zinc oxide.
Time-saving, simplified handling.
Low shrinkage.
High adhesion values.
Indicated for a broad range of procedures including crowns and bridges, root posts, inlays and onlays, as well as implant abutments.