3M™ RelyX™ Unicem 2 Clicker™
(Made in Germany.)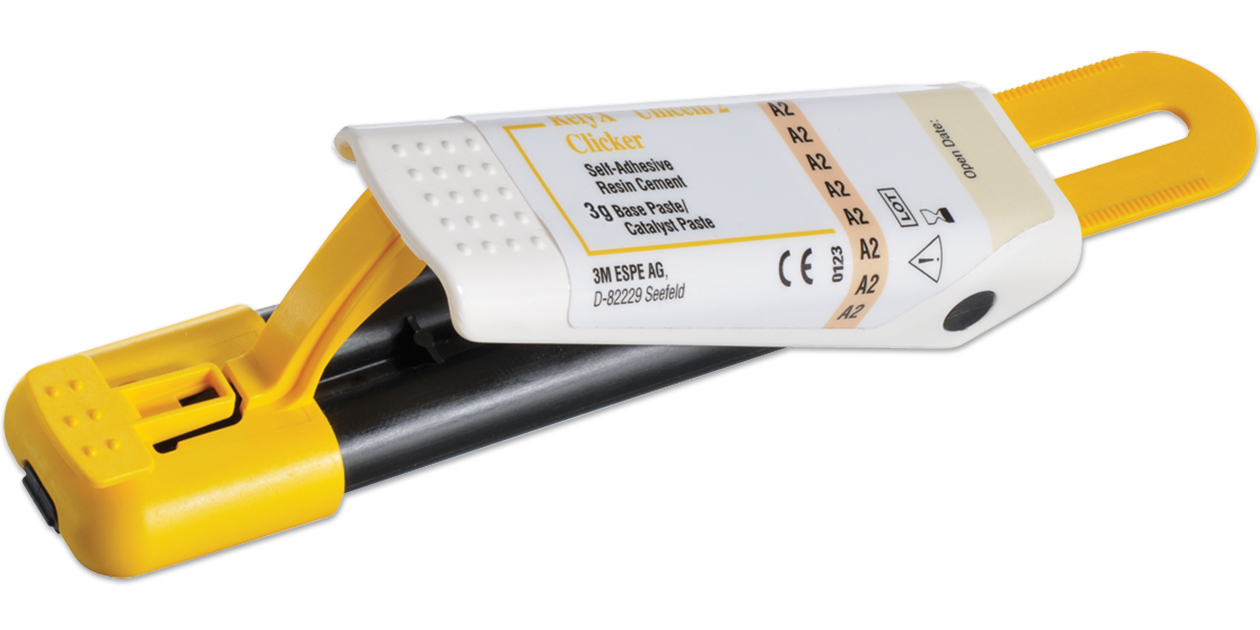 Free item will be of equal or lesser value to lowest price purchase item.
Click the Mix N Match Sale ad below to see all of the included products.
Product Details
Next generation self-adhesive resin cement features enhanced bond strength, mechanical properties, and esthetics.
The convenient Clicker™ Dispenser ensures consistent mix ratios - no activator, applier, or triturator required.
With 3M™ RelyX™ Unicem 2 you get:
Resistant to discoloration.
Moisture-tolerant.
Easy removal of excess cement.
Virtually no post-operative sensitivity.
No etching*, priming or bonding required.
*Except for 2- or 3-unit Maryland bridges and 3-unit inlay/onlay bridges, which require selective etching to increase surface area for bonding.