Premier® Implant Cement™ Plus
(Made in Israel.)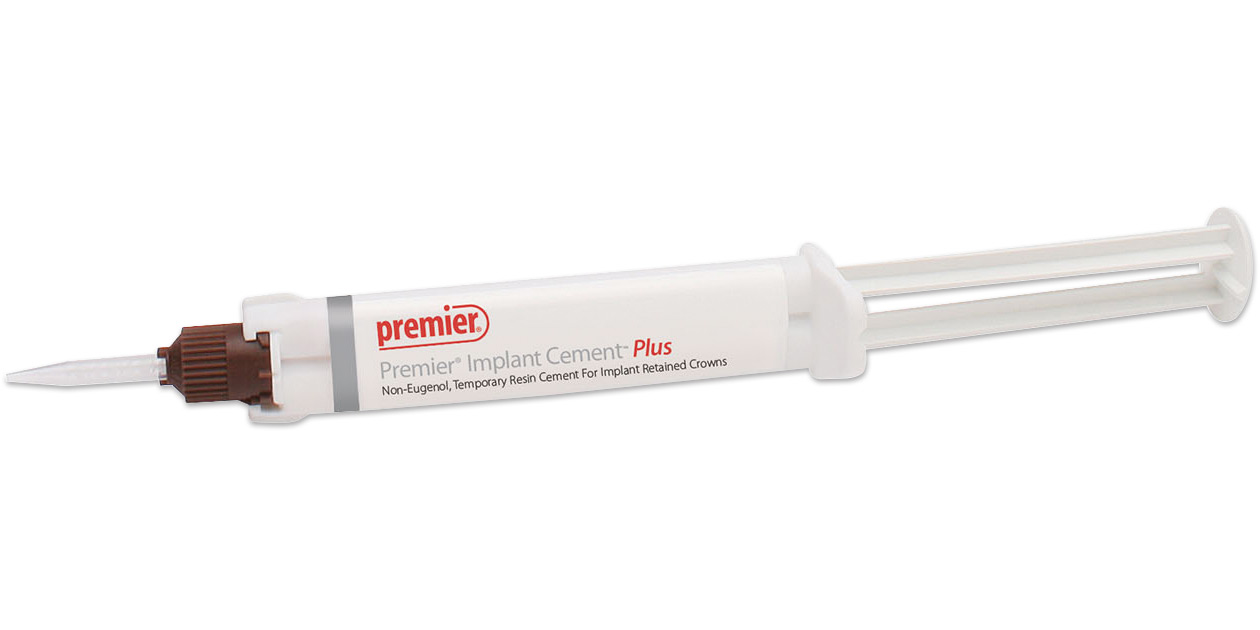 Product Details
Non-eugenol resin cement in an automix syringe. Now with significantly greater radiopacity for excellent visibility on x-rays. Provides secure long-term retention for permanent implant-retained restorations and long-term provisionals.
Polymer elesticity and a non-eugenol formula are also ideal for crowns that may require adjustment or re-treatment. Since there is no chemical bonding, crowns can be removed more easily, if needed. Shaded to match the gingival tissue.
Refrigeration suggested; this product is stored under refrigeration at Safco.