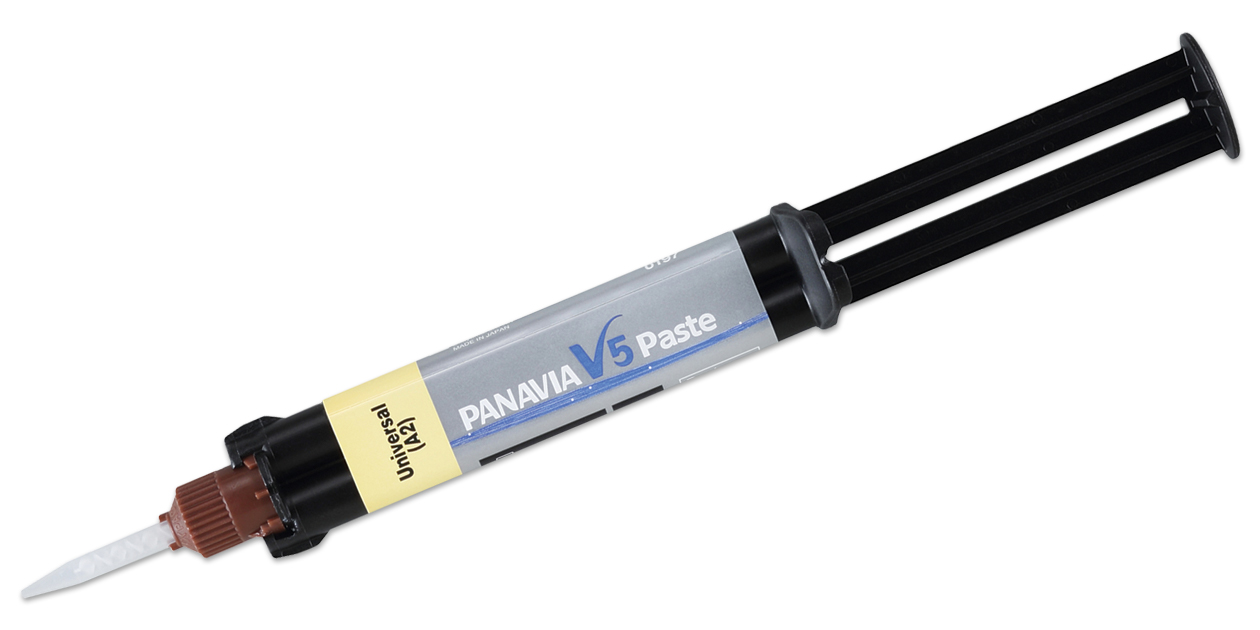 Watch Product Video(s)
Read Product Review(s)
Product Details
Dual-cure esthetic resin cement for the permanent cementation of all silica-based ceramics (including lithium disilicate), zirconia, composites and metals. Amine-free formulation for a color-stable, fluorescent shade and predictable long term esthetics.
Clinical Evaluations
Panavia V5
earned 4.8 stars out of a possible 5.0.
No dislodgements and virtually no post-cementation sensitivity reported. Easy to seat restorations. One step primer that does not require light curing. Viscosity and handling very good -- not runny. Adequate working time and shades. Very complete kit with ceramic primer included that allows you to cement virtually any type of restoration. Cures well even without light curing. Nice packaging.
Using it for veneers may be a stretch. Directions in Spanish need better translation. Having ceramic in the name of the restoration primer may be confusing since it works with all types of restorations.
Resin cement of choice for virtually any type of restoration, although using it for veneers may be questionable.
©REALITY Publishing Company
1/8/17 website update
www.realityratings.com