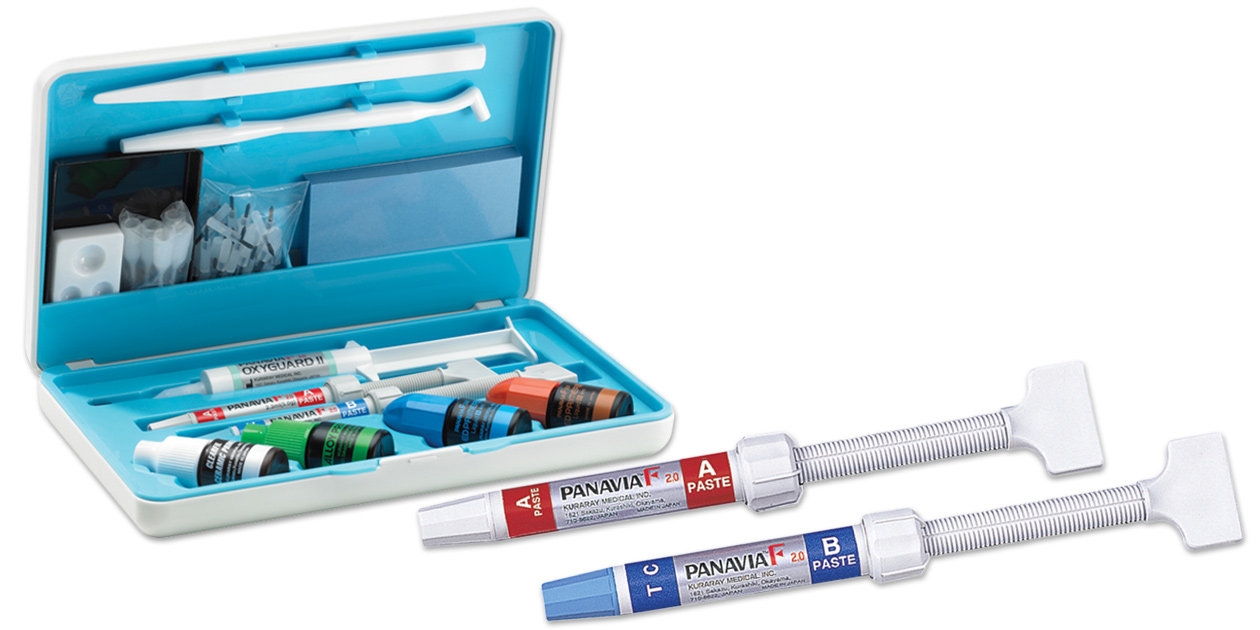 Product Details
Dual-cure fluoride-releasing resin cement. Cure time is just 30 seconds. Antibacterial, self-etching and self-adhering. Bonds directly to enamel, dentin, composite, porcelain, base, semi-precious and precious metals. For use with metal & porcelain inlays and onlays, crowns, bridges and adhesive splints.

Panavia F 2.0 and ED Primer II liquids require refrigeration; these products are stored under refrigeration at Safco. (Alloy Primer and Oxyguard II do not require refrigeration.)
Clinical Evaluations
Panavia F 2.0
earned 4.1 stars out of a possible 5.0.
Self-etching primers almost ensure no sensitivity. It gives you more than enough working time for virtually any type of restoration and shading is adequate.
Hand-mixed – no automix option. Phosphoric acid did not affect bond strengths on enamel at 24 hours, but did increase the values on dentin. Lowest dentin bond strengths in self-etch mode.
Unblemished track record keeps it near the top of this list – the clinical success of this product is extraordinary, even with the low dentin bond strengths.
©REALITY Publishing Company
Volume 22 (2012)
www.realityratings.com