Nexus™ Universal
(Made in USA.)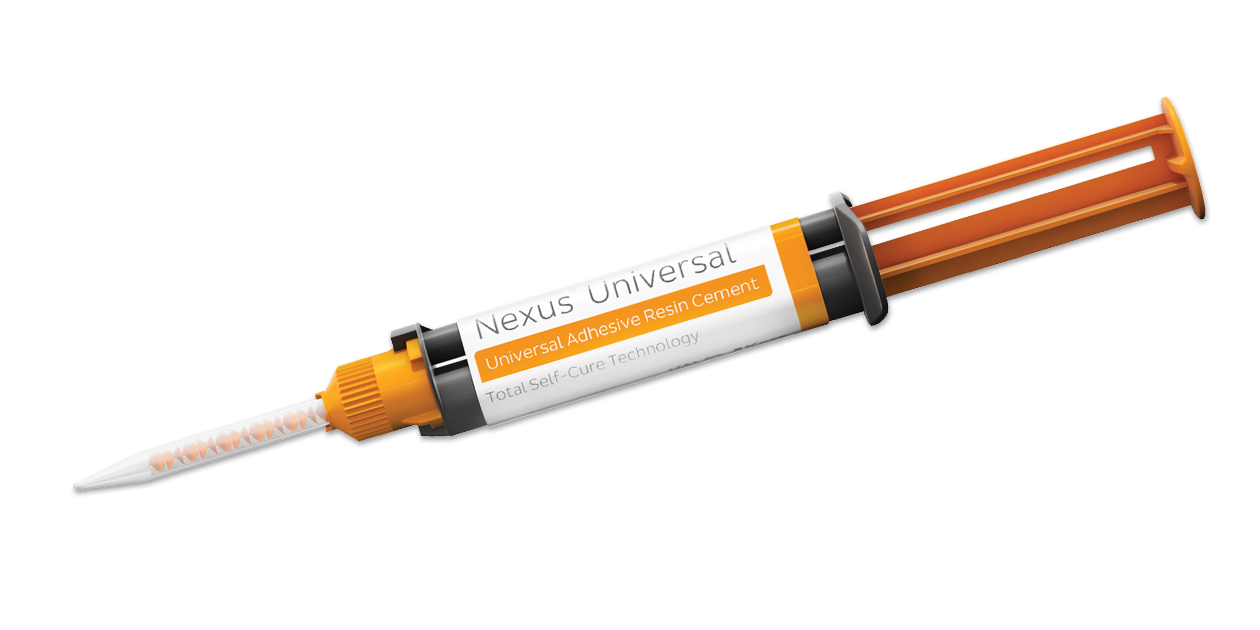 Product Details
Permanent resin cement for all indirect restorations including veneers, inlays, onlays, crown & bridge, posts, and the cementation of crown restorations to implant abutments.
Eliminates the need for primers or activators, cutting the complexity of typical cementation
processes by up to 50%.
Adapts to your existing cementation technique so you can work the way that is most comfortable and familiar.
Dispenses pink and fades to a cement shade, allowing you to recognize the precise moment your excess cement is ready to be removed. Then with just one peel, your restoration is secure.