3M™ Ketac™ Cem Maxicap™
(Made in Germany.)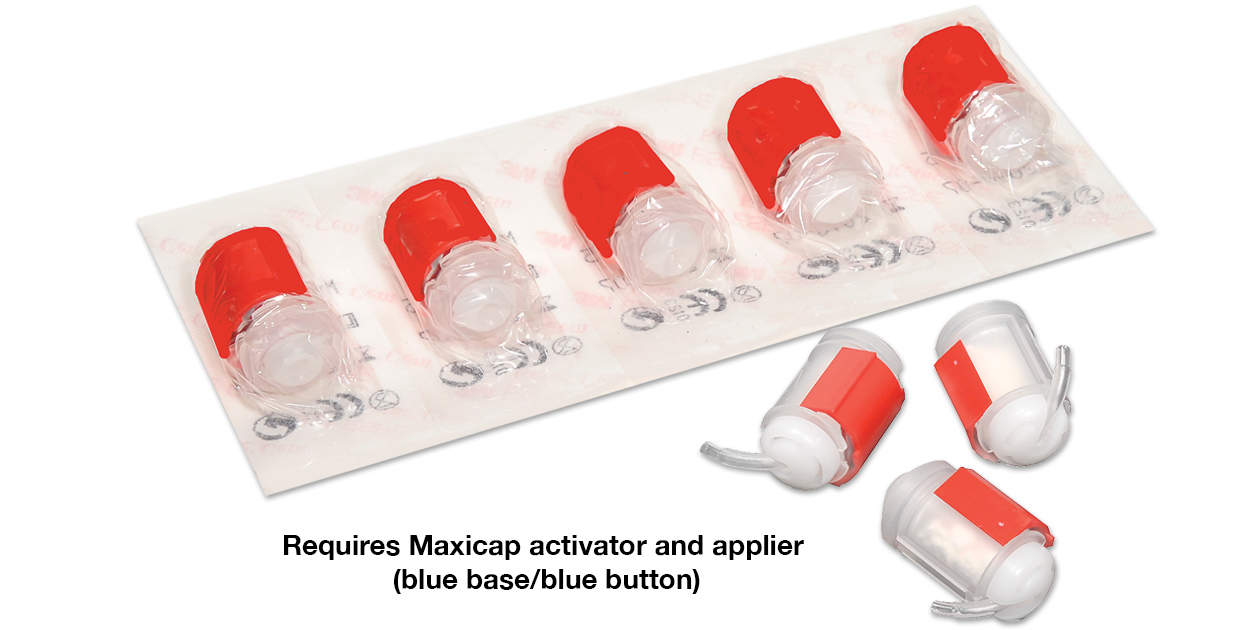 Free item will be of equal or lesser value to lowest price purchase item.
Click the Mix N Match Sale ad below to see all of the included products.
Product Details
Glass ionomer luting cement with fluoride release. Extremely low film thickness optimizes fit and marginal integrity. Bonds chemically to enamel and dentin. High biocompatibility.
3M™ Maxicap™ capsules require a 3M™ Maxicap™ activator (blue base) and applier (blue button).