Geristore® Syringeable
(Made in USA.)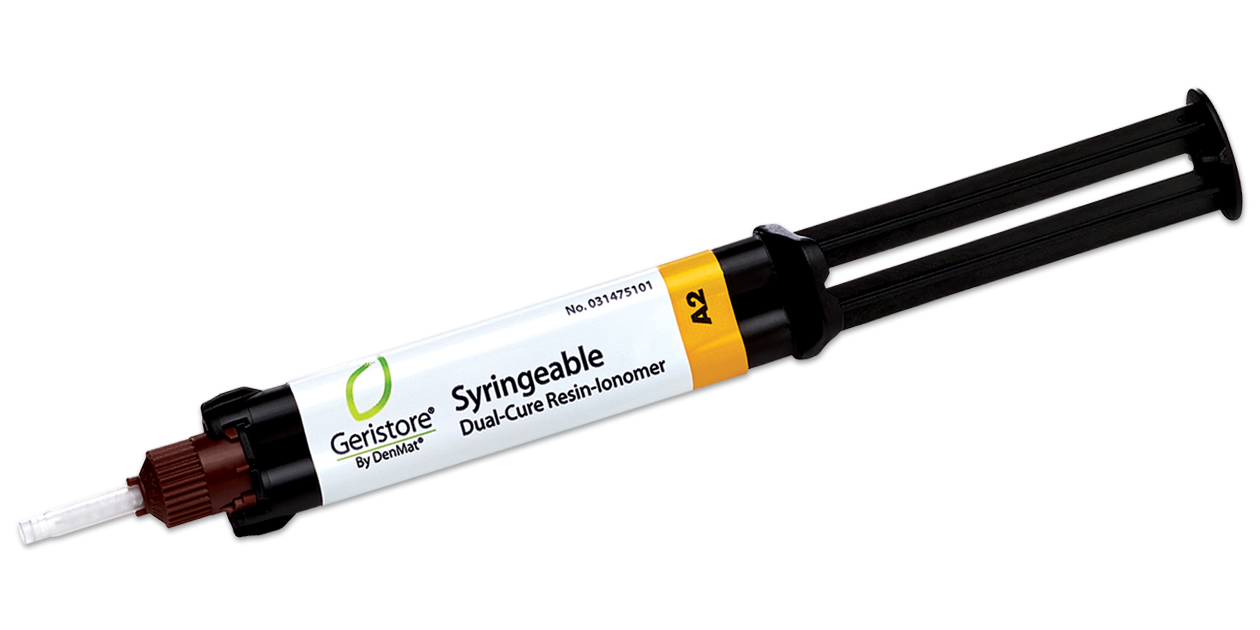 Prices shown reflect 15% discount.
Product Details
Dual cure, fluoride-releasing hybrid resin-ionomer composite. Self-adhesive formula bonds to all surfaces including enamel, dentin, cementum, and metal. Ideal for use in a variety of procedures including subgingival restorations, cavity lining, base material, Maryland bridges, and cementation. The automix syringe delivery with intraoral tips makes dispensing and placement fast and easy. Radiopaque.
Refrigeration suggested; this product is stored under refrigeration at Safco.