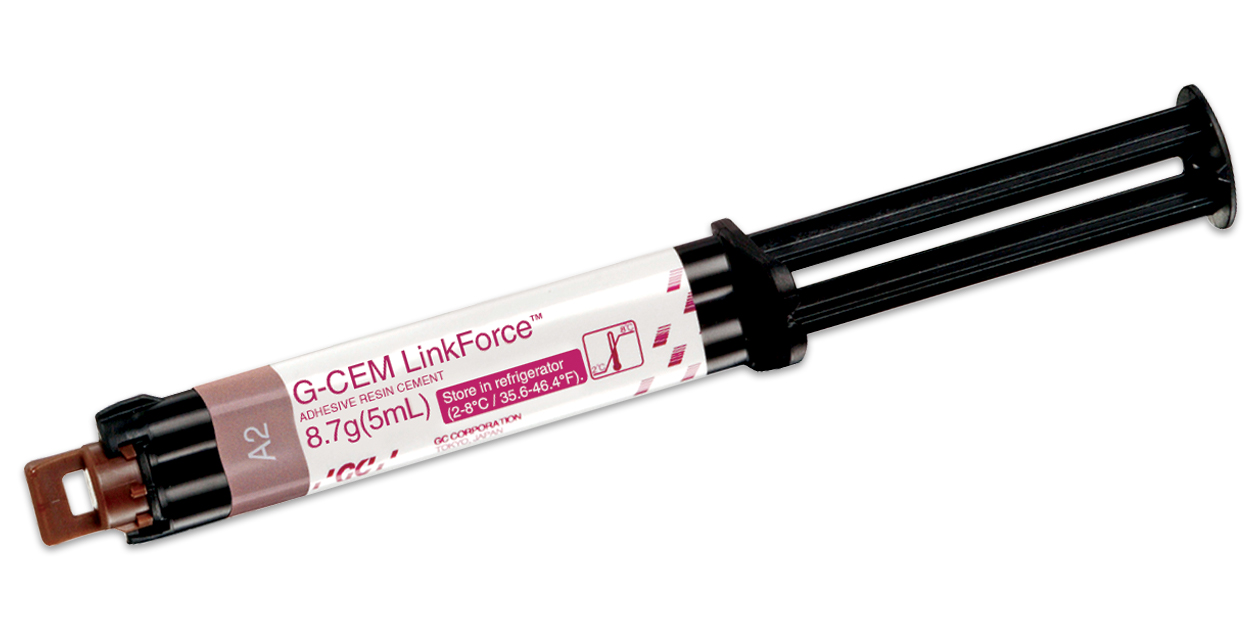 Product Details
An all-in-one system approach indicated for the cementation of all types of ceramic, resin and metal-based inlays, onlays, crowns and bridges; metal, ceramic, fiber posts, and cast post and cores. Also for all ceramic and composite veneers as well as the permanent cementation of crowns and bridges on implant abutments.
Provides secure adhesion options all in one system, with 3 base elements:
G-Multi Primer - ensures a stable chemical adhesion to all surfaces, even on precious metals.
G-Premio Bond - bonding to preparations with no compromises - bonds to teeth, metal abutments and composite core build-ups.
G-Cem LinkForce - provides a strong bond in virtually all indications.
Choose your curing modality:
Light-curing the bonding agent ensures immediate control of the polymerization and reduces the number of procedural steps.
Dual-curing (when mixed with G-Premio Bond) ensures reliable polymerization of the bonding layer, for example, when luting posts.
Refrigeration required; this product is stored under refrigeration at Safco.