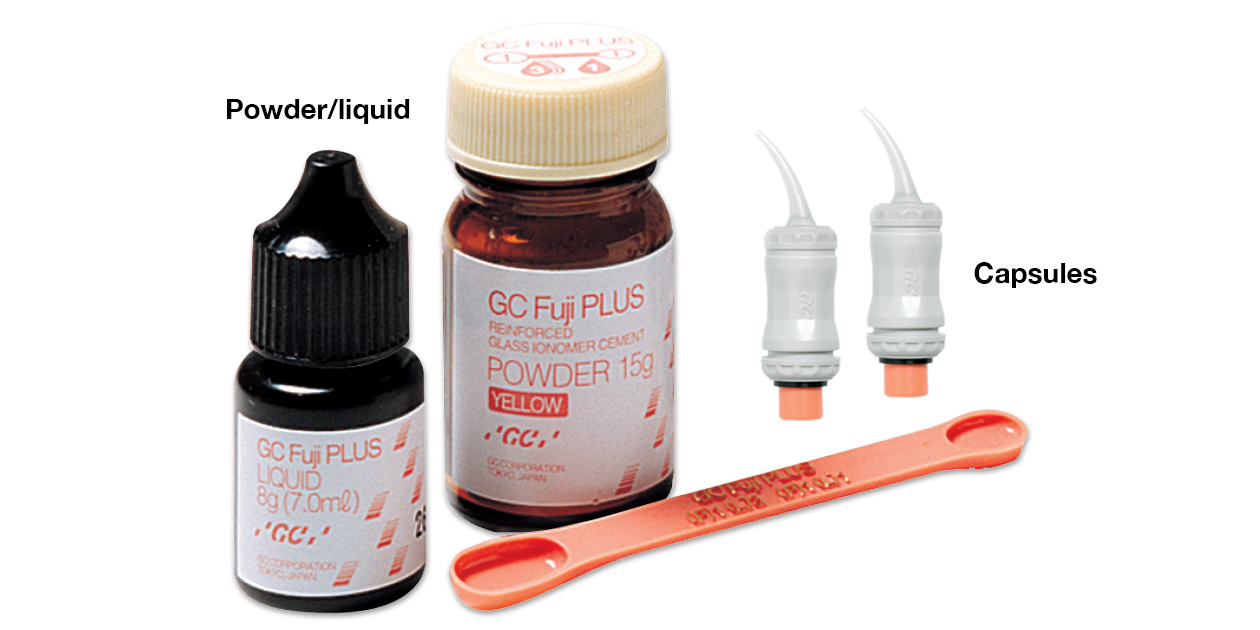 Free item will be of equal or lesser value to lowest price purchase item.
Product Details
Resin reinforced multipurpose glass ionomer cement. Offers ease-of-use, excellent physical properties, sustained fluoride release, and excellent biocompatibility. Radiopaque. Yellow color.
Clinical Evaluations
Fuji Plus
earned 4.1 stars out of a possible 5.0.
Hand-mixed or automix capsules, nice consistency that allows easy seating of restorations, has moderate translucency so it won''t show as a white line on a visible butt joint porcelain margin, and is not runny.
Short working time. Hand-mixing powder/liquid is a drag. Capsules require a triturator.
Only automix resin ionomer in a capsule, but its working time is not for the leisurely-minded.
©REALITY Publishing Company
2/21/12 website update
www.realityratings.com