EsteCem II
(Made in Japan.)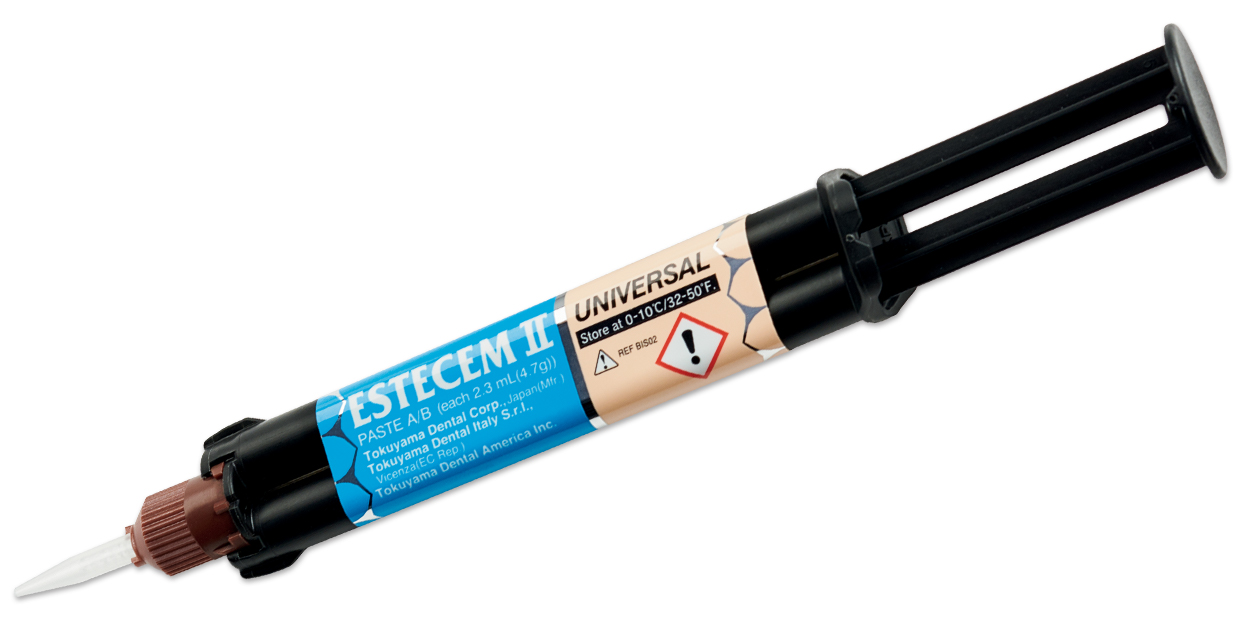 Limit 2 free refills per office.
Product Details
Dual-cured resin cement for all restorative materials. When used with Tokuyama Universal Bond, does not require light-curing, etching, or additional primers or activators.

Quick application, 3 second tack-cure and easy clean-up cuts chair time. Minimal water absorption and stain resistance provide exceptional color stability.