Ceramir® Bioceramic Implant Cement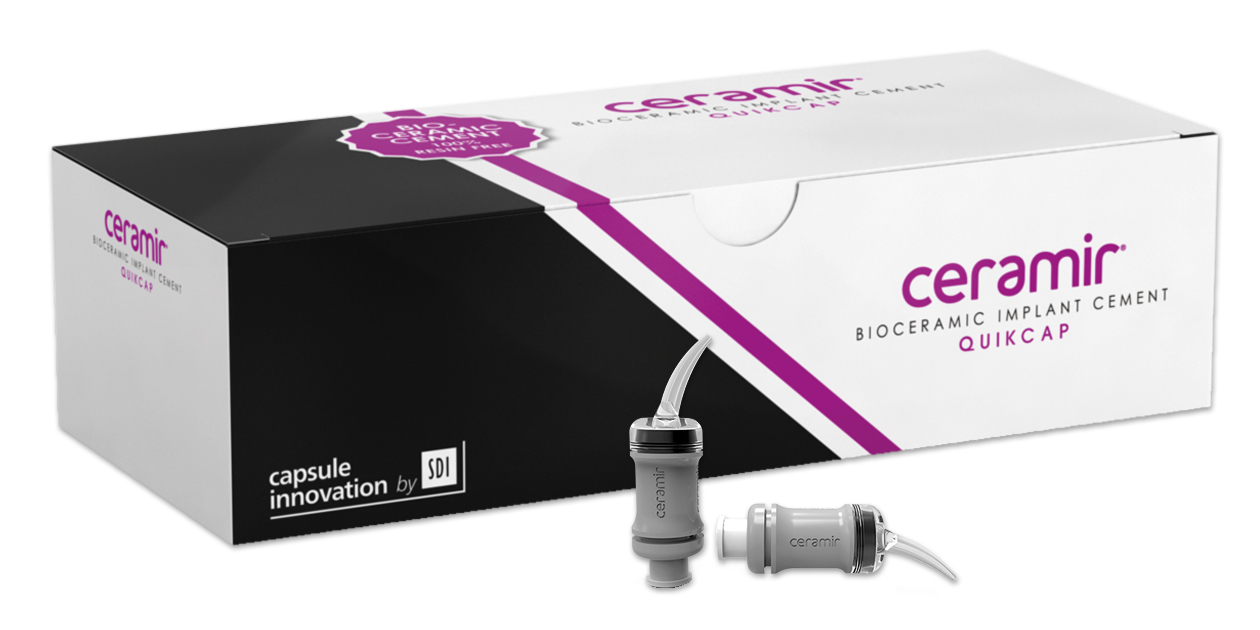 Product Details
Permanent, 100% resin-free radiopaque bioceramic cement with excellent handling properties. Its inherent ability to form a tight seal with ceramics and metals makes it optimal for implant cementation.
Designed to minimize the risk of peri-implant disease.
Superior cell and biocompatibility.
Only implant cement with apatite forming ability.
No pre-treatment needed.
Excellent flowability – easy seating.
Easy removal of excess cement due to controlled gel phase.
Radiopaque.