Breeze™ RMGI
(Made in USA.)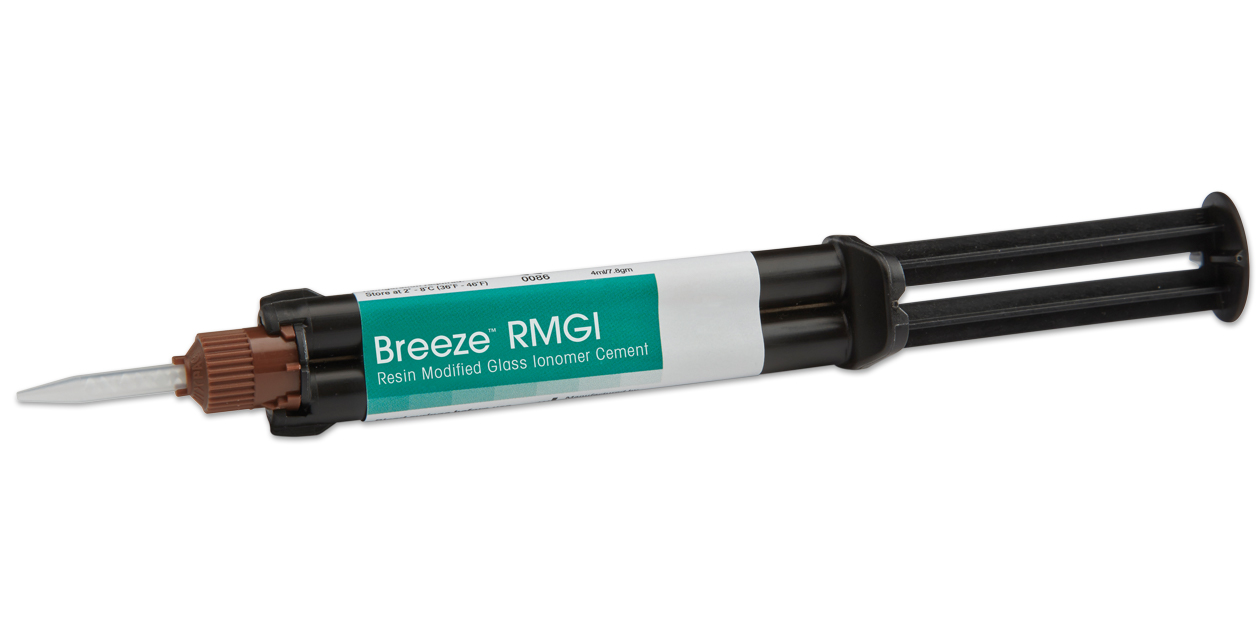 Product Details
For the cementation of metal and resin based inlays, onlays, crowns and bridges, all ceramic inlays, plus the cementation of high strength (zirconia based) and all ceramic crowns and bridges, and the cementation of metal, ceramic, and fiber posts.
Tack cure capability delivers easy clean-up of excess cement.
Light-cure or self-cure for maximum versatility.
Continuous fluoride release.
Highly radiopaque.
Low film thickness.
1' 30" minimum work time; 4' 30" total set time.