Activa™ BioActive-Cement™
(Made in USA.)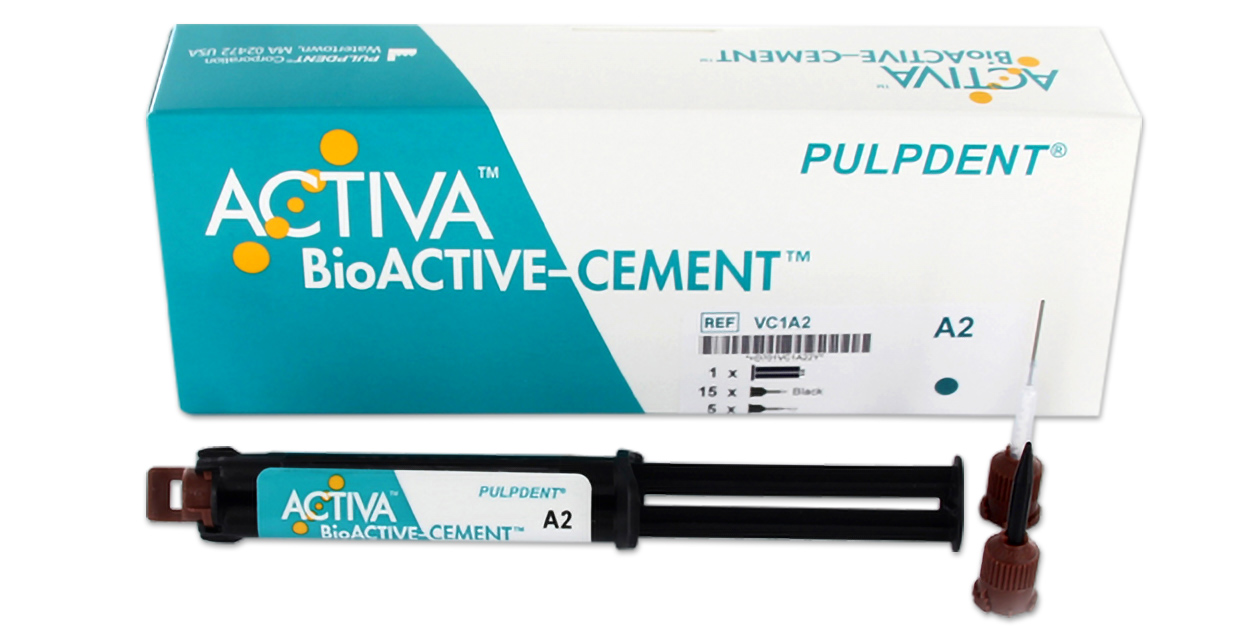 Free Activa Presto will be A1 or A2 shade.
Product Details
Dual-cure bioresponsive resin cement for indirect restorations including zirconia, ceramic, CAD/CAM, metal and resin.
Tough, resilient, and fracture resistant. Absorbs shock.
Insoluble – will not wash out or crumble.
Releases and recharges calcium, phosphate and fluoride.
Chemically bonds – seals against bacterial microleakage.
No sensitivity.
Simplified technique – no etching, no bonding.