3M™ RelyX™ Universal Resin Cement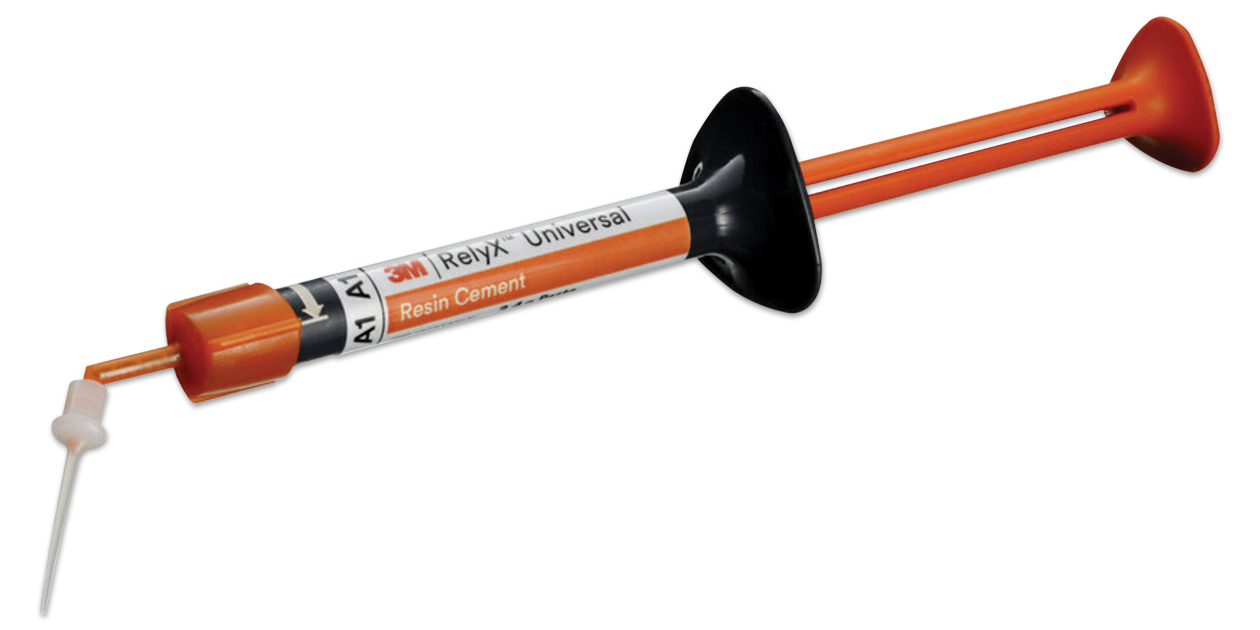 Product Details
Universal dual-cure resin cement for virtually all adhesives and self-adhesive indications. Works great as a standalone, self-adhesive cement, plus further enhanced bond strength to all substrates when combined with 3M Scotchbond Universal Plus Adhesive. Covers virtually all resin cement indications including veneers, inlays and onlays, crowns, bridges, posts and screws.
Excellent bond strength.
High esthetics by color-stable, fluorescent shades.
Easy clean-up.
Unique self-sealing automix syringe with micro mixing tips minimizes cement waste.