Fuji Ortho LC Paste Pak
(Made in Japan.)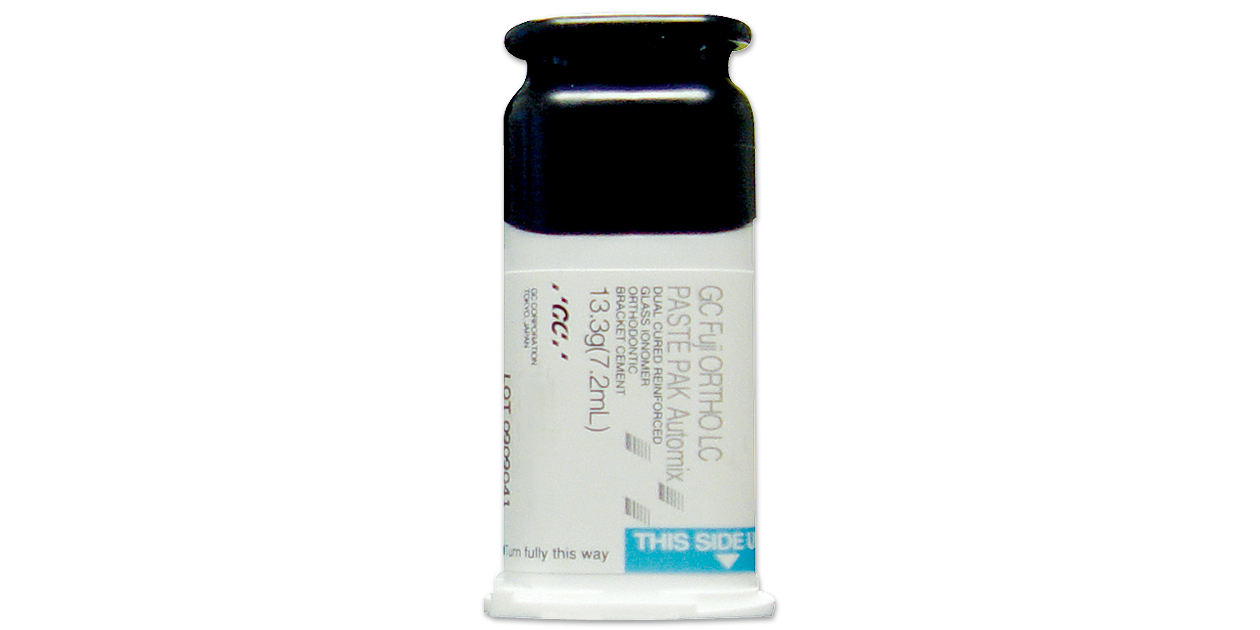 Free item will be of equal or lesser value to lowest price purchase item.
Product Details
Light cure resin reinforced glass ionomer cement specially formulated for cementation of orthodontic brackets, bands, and acrylic appliances. No etching required and may be used in a moist field. Provides long-term fluoride release to aid in the prevention of white spot lesions.
Working time 3' 30", Setting time in mouth 3' 00".