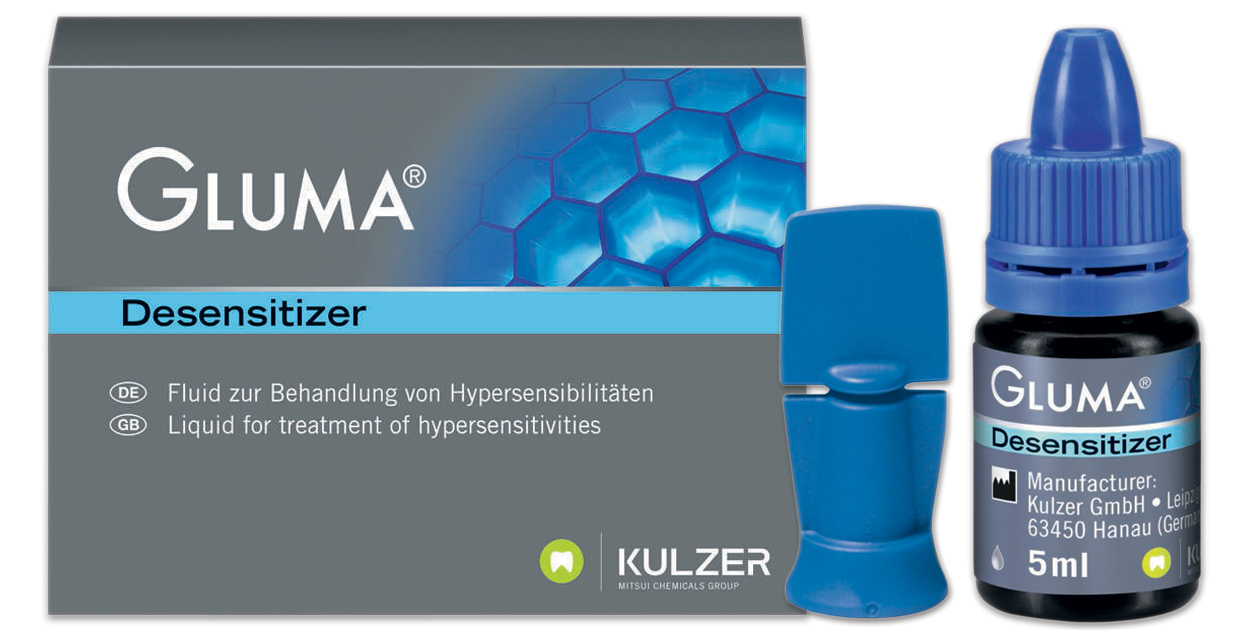 Watch Product Video(s)
Read Product Review(s)
Product Details
Glutaraldehyde/HEMA formula acts in seconds to seal dentinal tubules, preventing the fluidshifting recognized as the primary cause of localized hypersensitivity. No mixing, no curing, no repetitive steps. Gluma also inhibits the growth of bacteria, which is indicated as a cause of sensitivity.
Clinical Evaluations
Gluma Desensitizer
earned 4.5 stars out of 5.0.
It has at least one clinical study that validates its claims and a long track record. Our tests show it was the only product to have both a positive effect on bond strength and decrease microleakage when used with both test adhesives. Contains glutaraldehyde, which has the ability to coagulate plasma proteins in the tubules and thus provides a mechanism for the desensitization effect. Our evaluators found it to be an effective product under restorations and crowns. It is available in single dose packaging as well as bottles.
Glutaraldehyde has come under attack due to the potential toxicity. Our evaluators found it to be not very effective on abfractions. Most expensive product in this group. Packaging is not eco-friendly. Directions on soft tissue protection are not realistic.
Started the trend of desensitizing crown preparations prior to conventional cementation and it actually works in this regard, but it is also a good choice prior to applying an adhesive if you can overcome the ultra-premium price.
©REALITY Publishing Company
2/28/12 website update
www.realityratings.com