Fuji Lining LC Paste Pak
(Made in Japan.)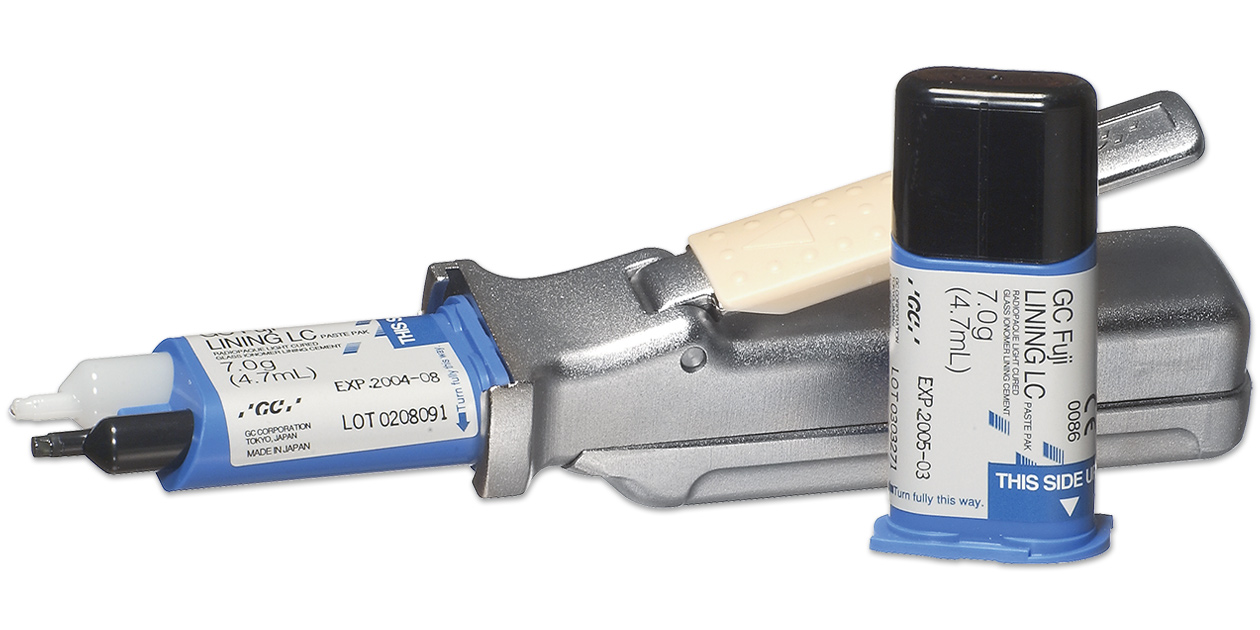 Product Details
Light-cured glass ionomer for base and lining. Very low solubility, exceptional biocompatibility, fluoride release for long-term protection against cavities.
Reviews
Fuji Lining LC Paste Pak
earned 4.2 stars out of a possible 5.0.
Paste-paste, making it much easier to mix than powder/liquid. Has the highest hardness in this subcategory.
Low viscosity, which means it has a tendency to pool in line angles, hand-mixed.
Not automix, but still much easier than powder-liquid.
©REALITY Publishing Company
2/21/12 website update
www.realityratings.com