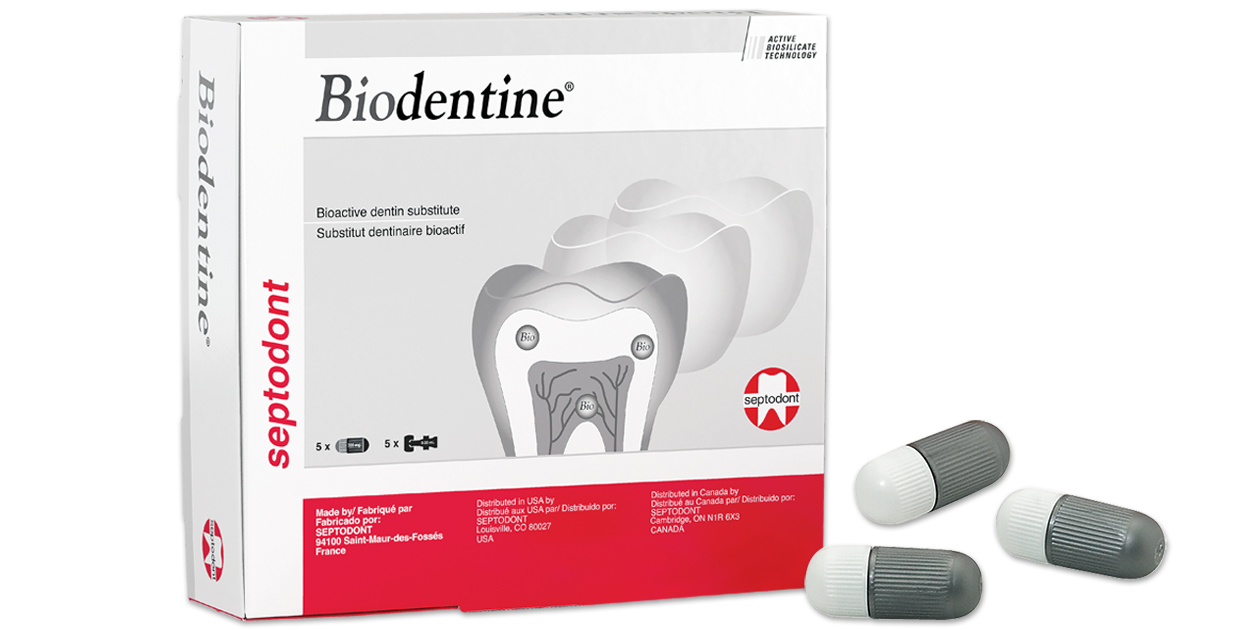 Product Details
Bioactive dentin substitute, in single-dose capsules, replaces natural dentin with similar mechanical behavior and properties. For use in a variety of crown and root procedures.
In the crown:
temporary enamel restoration
permanent dentin restoration
deep or large carious lesions
deep cervical or radicular lesions
pulp capping or pulpotomy
In the root:
root and furcation perforations
internal/external resorptions
apexification
retrograde surgical filling
Biodentine preserves pulp vitality and promotes remineralization. A very tight seal ensures the absence of postoperative sensitivity, and the longevity of restorations. Sets in 10-12 minutes. Radiopaque.