SS White® T&F burs - 12 bladed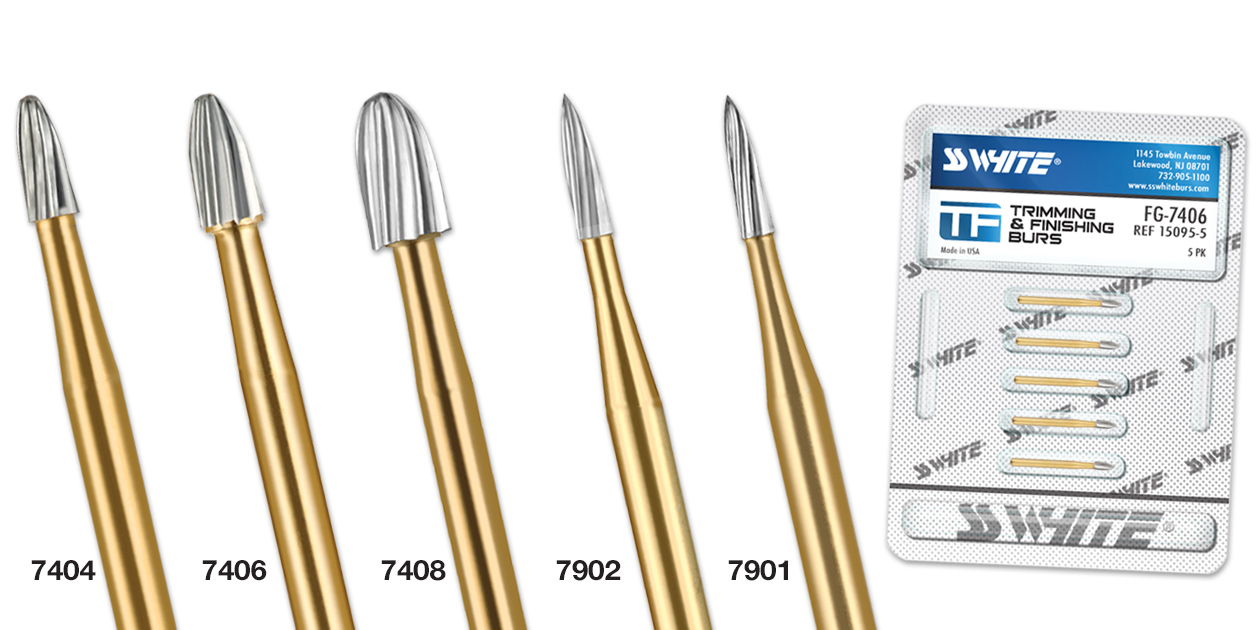 Free item will be of equal or lesser value to lowest price purchase item.
Product Details
SS White's unique twelve bladed spiral design allows blades to continually remain in contact with the cutting surface, resulting in a smoother finish with less vibration. Ideal for controlled contouring and finishing.
For SS White Diamond and Carbide bur charts, plus additional information, click here.