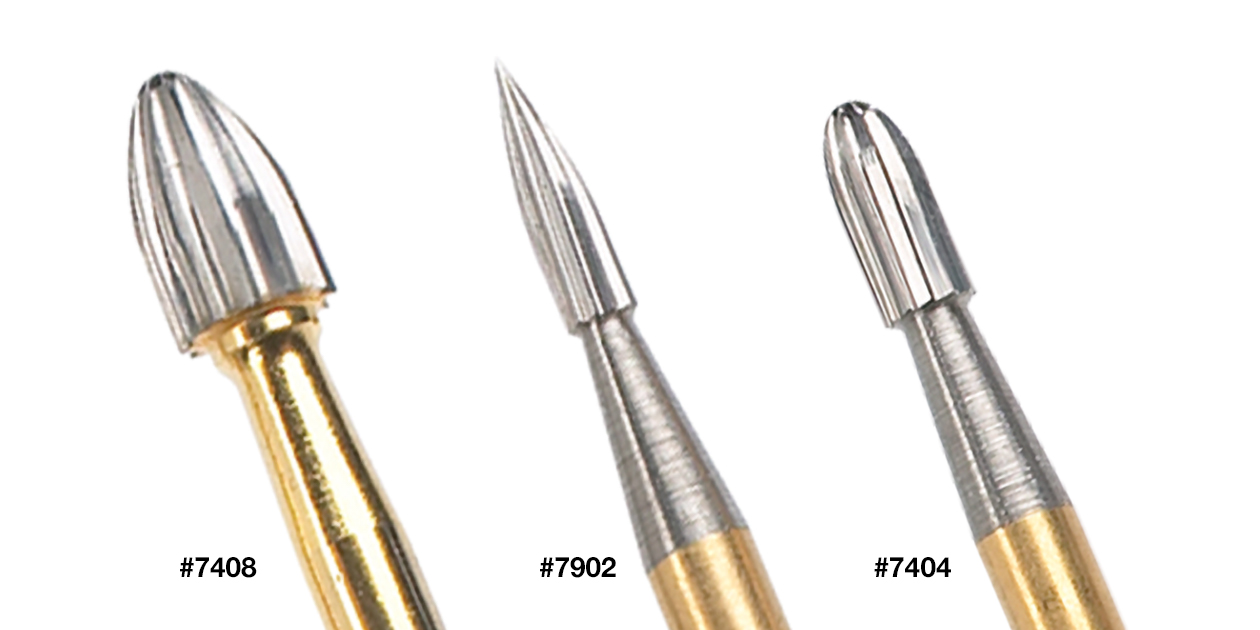 Free item will be of equal or lesser value to lowest price purchase item.
Product Details
Formerly sold as MW series burs.
Designed to provide a smooth finish on composite, amalgam, or crown & bridge restorations. The football and flame shapes are an ideal fit for interproximal, buccal, lingual, and occlusal areas.