NeoBurr® Esthetic Finishers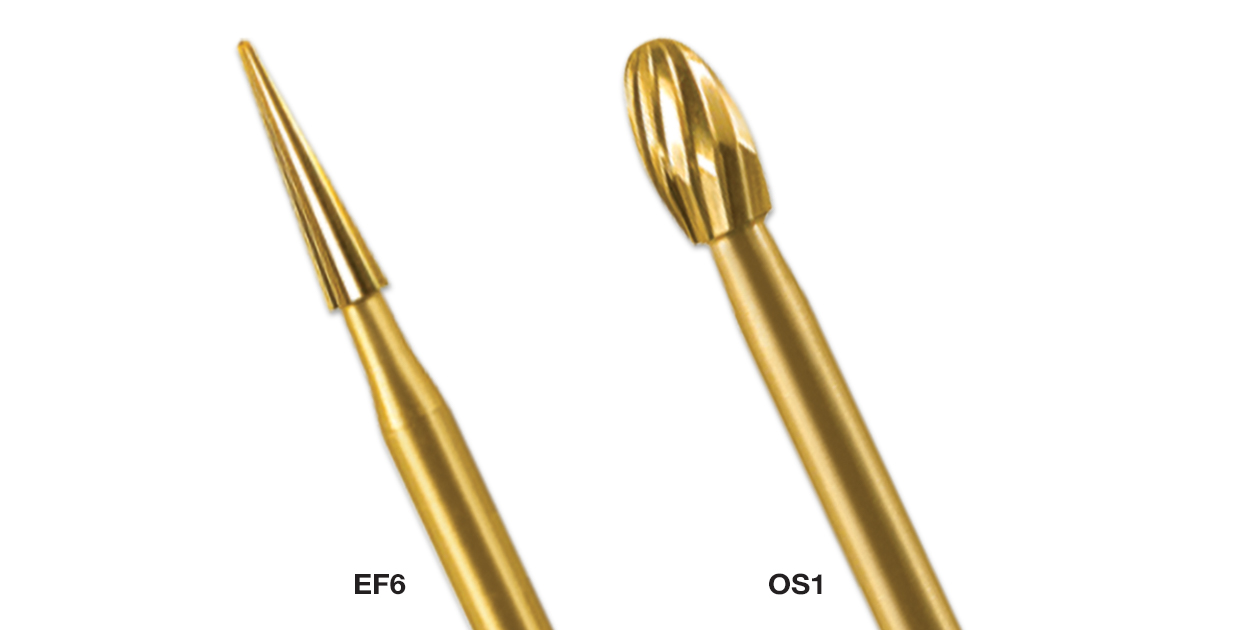 Product Details
FG shanks.
More blade contact with the tooth means fantastic cutting ability without clogging up the blades.
Blended Neck® technology on most NEOBURR carbides provide superior strength and durability. Being constructed with a single piece of material eliminates the weld that is often the point which other burs separate. No breaking point with NEOBURR.
In 3rd party testing, the 557 carbide was shown to be up to 70% stronger than the competition.* With its unique construction, NEOBURR provides a fast, smooth, chatter-free experience.
Good for you - good for the handpiece.
*data on file with Microcopy.
For NeoBurr Bur Chart along, with additional information,
click here.