Safco carbide burs
(Made in Canada or Mexico.)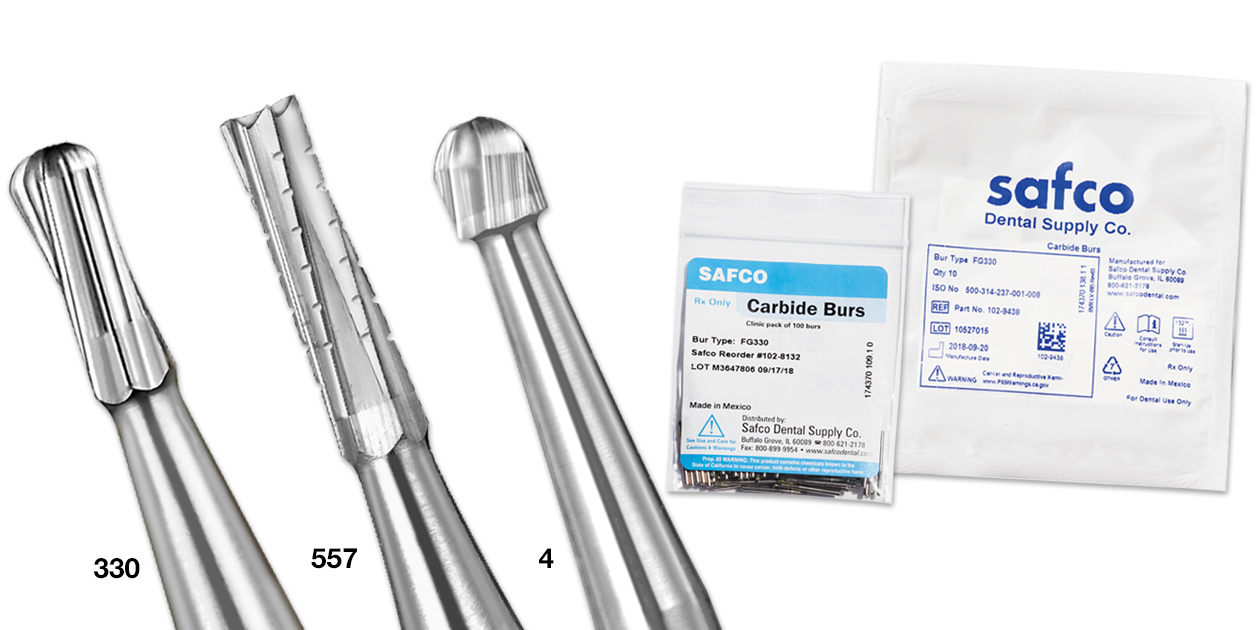 Product Details
Safco Carbide Burs offer a reliable and consistent performance made from high quality, high density, fine grade metal materials. Safco burs offer excellent contact between the tooth surface and the bur, reducing the likelihood of chipping or breaking, leaving a clean and smooth surface. Safco carbide burs offer reduced vibration, which adds to patient comfort, and saves time with a strong cutting performance.
Available with FG and RA shanks.
For Safco Bur Chart along with additional information, click here.