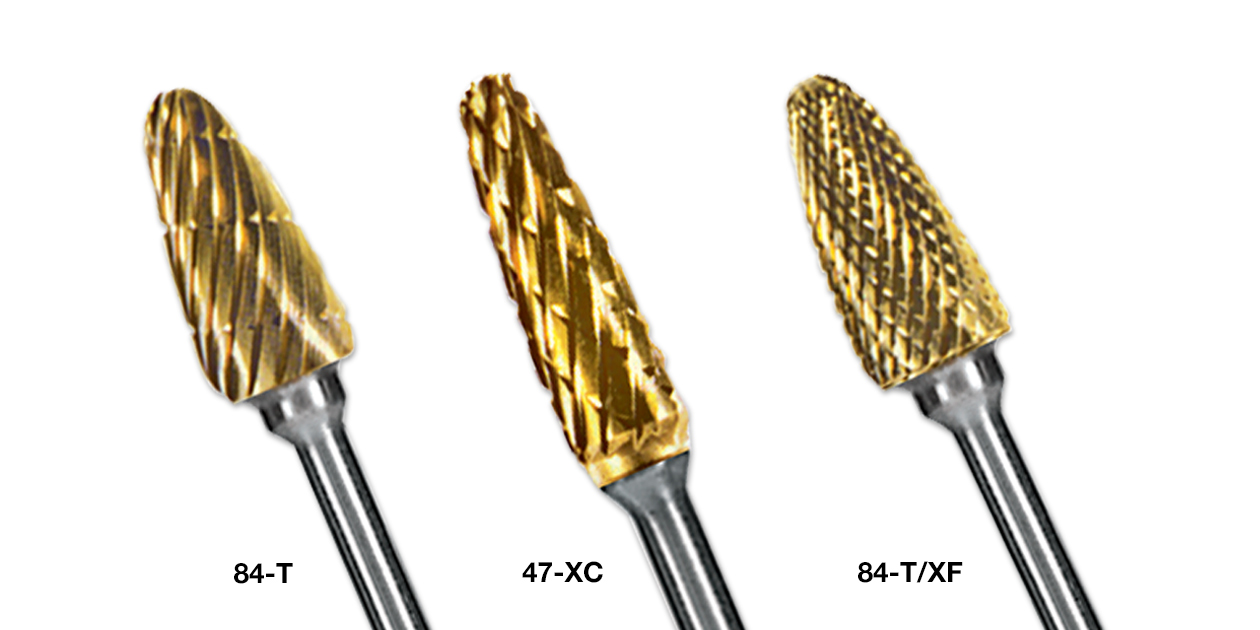 Product Details
A combination of top quality tungsten carbide burs to which is applied a unique permanent .0001" gold-colored titanium nitride coating. As a result of the titanium nitride coating process both the "durability" and "performance" of the burs are vastly enhanced. Specifically, the coating hardens the carbide surface permitting the cutting edges to remain "sharper" for a longer period of time.
With uncoated tools, chips will adhere to the tool itself. Chips formed by titanium nitride coated cutters have less tendency to adhere to the tool. The smooth cutting action and easy chip flow both contribute to improved surface finishing.
Features a 3/32" HP shank.
Faster, smoother & cooler finishing of all materials.
Guaranteed minimum of 3 times extended tool life.
For Bur Chart and additional information, click here.