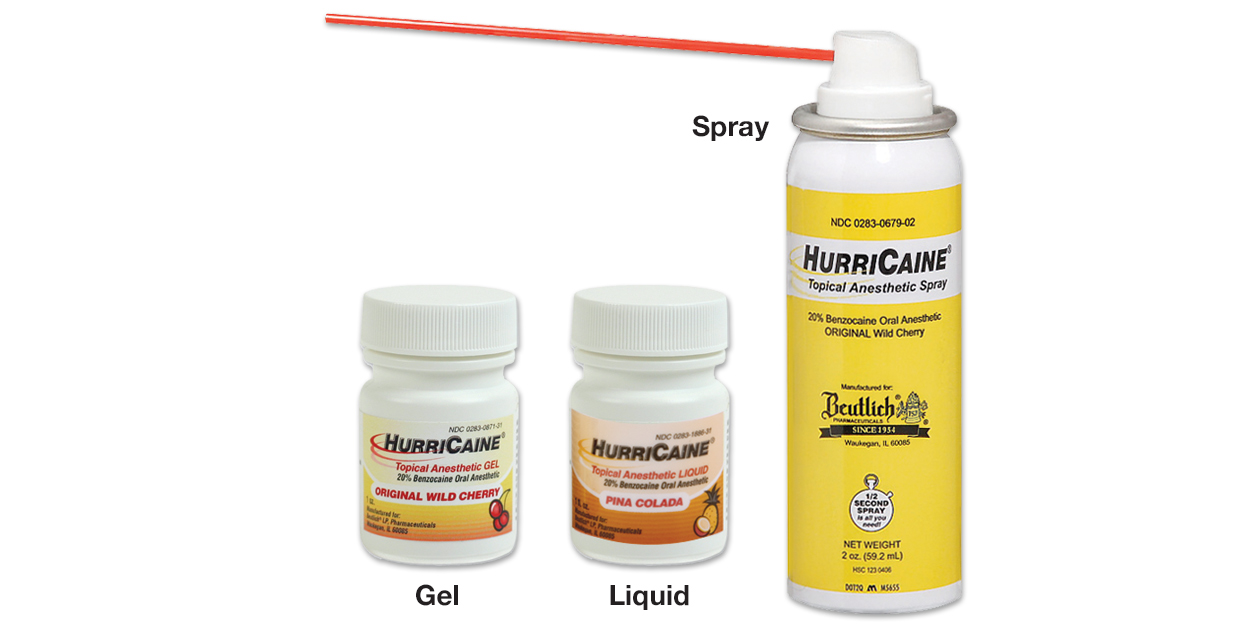 Product Details
20% benzocaine in a water soluble flavored base.
Indicated for fast, temporary relief of occasional minor irritation and pain associated with:
Sore mouth and throat.
Canker sores.
Minor dental procedures.
Minor injury of the mouth and gums.
Minor irritation of the mouth and gums caused by dentures or orthodontic appliances.