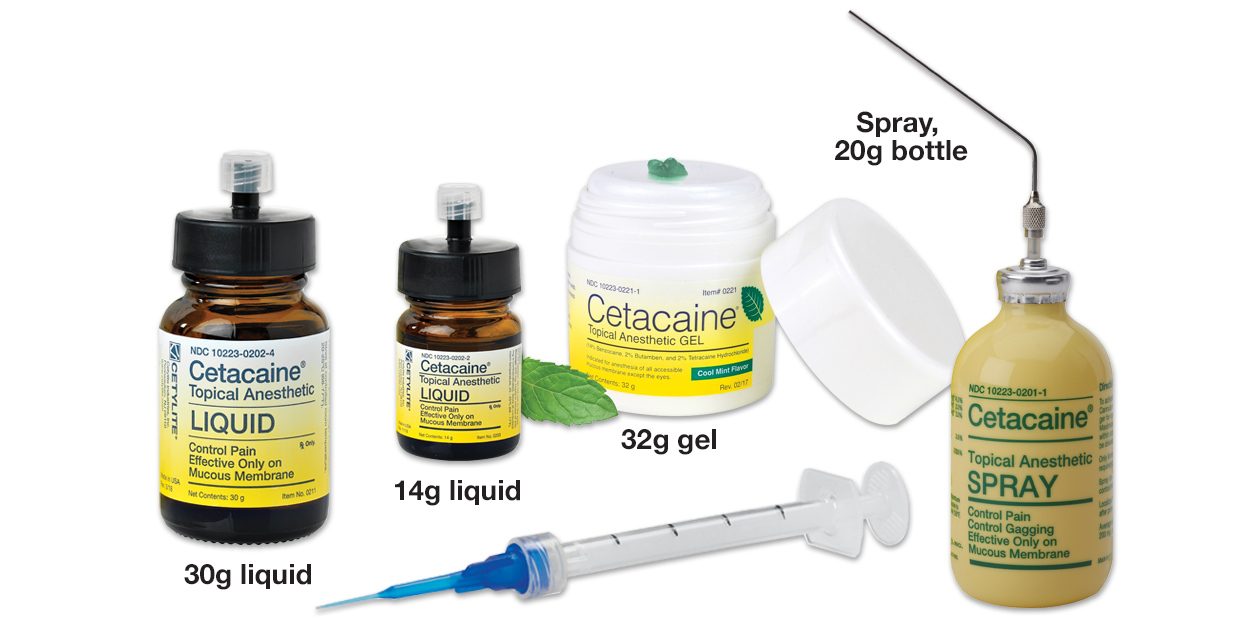 Product Details
Triple-active formula is well-suited for scaling and root planing, or pre-injection. Pleasant taste.
Active ingredients:
14% benzocaine
2% butamben (butyl aminobenzoate)
2% tetracaine hydrochloride
Liquid: Unique dispenser cap allows accurate filling of Luer-lock syringes, and for the single dip insertion of a Microbrush. Banana flavor.
Gel: Conveniently dispensed by fingertip pressure on the pump-top jar.

Spray: Delivers precise, controlled spray directly to the required site. Suppresses the gag reflex. Tropical flavor.