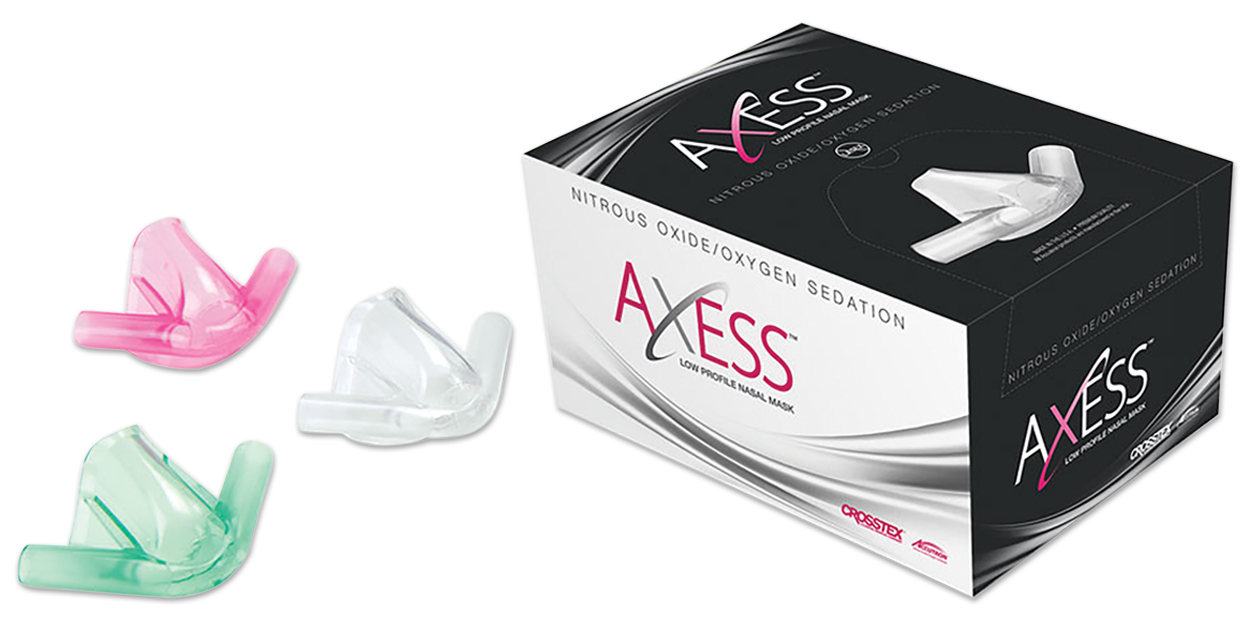 Product Details
The manufacturer has notified Safco that due to production issues some Axess nasal mask products will not be available until further notice.
Low-profile nasal masks for patient comfort and clinical efficiency.
Low profile design – for unencumbered mouth access.
Greater patient comfort – fits snugly without tape or uncomfortable tubes protruding into the nostrils.
Contoured design – provides a good seal minimizing ambient nitrous oxide and gas flow into the patient's eyes.
Translucent – for visual monitoring of patient's breathing.
Durability – wear-resistant housing that will not dent or stain.
Not made with natural rubber latex.